There's been a lot of talks lately about whether or not pickleball is a professional sport. Some people seem to think that it isn't, while others are convinced that it is. So, what's the answer? Is pickleball a professional sport or not? Well, in order to answer that question, we need to first define what we mean by "professional sport."
Some people might say that only sports like football and basketball can be considered professional sports because they generate a lot of revenue. Others might argue that any sport in which athletes can make a living playing is a professional sport. Ultimately, there is no single definition of "professional sport," so it's up to each individual to decide what they believe qualifies.
In my opinion, if athletes can make a living playing the game and it has an established competitive structure with ranking systems and tournaments, then it can be considered a professional sport. And based on those criteria, I would say that yes, pickleball is definitely a professional sport. What do you think?
Over the past two years, pickleball has seen a massive surge in popularity as a sport that was invented in 1965 by US Congressman Joel Pritchard and his friend Bill Bell. A professional player can earn prize money of up to $75,000 by competing in leagues and tournaments throughout the United States. Pickleball National Championships and the US Open Pickleball Championships are some of these leagues. 
A top pickleball player can earn between $50,000 and $200,000 per year, in addition to having sponsorship deals and teaching coaching sessions.
Here, I'll discuss how players can become professionals, the future of pro pickleball, and the growth of the sport.
Is Pickleball Played Professionally?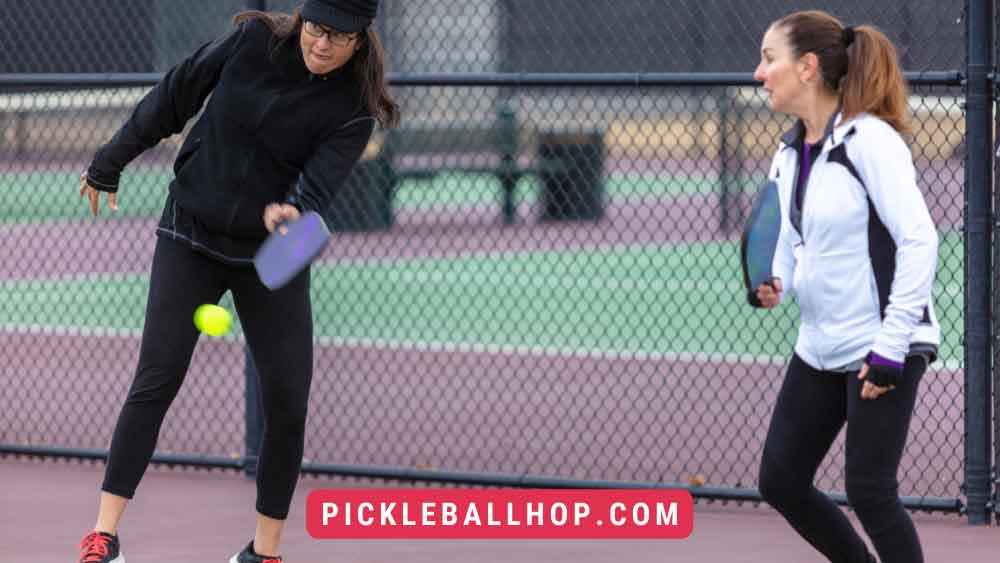 In order to compete for prize money, professional pickleball players had to pay tournament entry fees. The earning opportunities within pickleball are still limited due to the lack of teams, coaches, and opportunities to be drafted or sponsored through college. A growing number of professional players are earning significant salaries, however.
Currently, there are only around ten tournaments on the US circuit that offer a prize pool of at least $20,000, so earning a living solely off of prize money is rare. In addition to sponsorship deals for their gear and equipment, professional players receive coaching from coaches outside the top bracket to sustain their careers.
Over 2,400 members are currently enrolled in the Professional Pickleball Registry, USA Pickleball's official certification, and education partner. Many of the top players are earning money from sponsorship opportunities and prize winnings, as well as certified coaches.
You may enjoy reading Top 10 Female Pickleball Players
How Much Do Professional Pickleball Players Earn?
The prizes awarded in leagues and tournaments are rarely the sole source of income for top players. Most professionals earn the most money from sponsorships of gear and equipment, and the money available in this field continues to grow rapidly. Pickleball's leading paddle and accessory brand, Selkirk Sport, has increased its player incentive by over 50% to $300,000.
Aside from OFIZ, PADLETEK, Franklin Pickleball, and Mueller Sports Medicine, ONIZ and Paddletek sponsored the Margaritaville USA Pickleball National Championships alone in 2019. The International Federation of Athletics (FILA) has also joined the fun by becoming the Official Apparel and Footwear Supplier for Nationals.
A position as a brand ambassador for a company like Selkirk has allowed many top professional players to pursue their careers without being dependent on coaches. Coaching pickleball is a major source of income for other professionals. It is possible for coaches to make a significant income if they coach groups of 10-30 students at once and students pay at least $10 per hour.
How Can You Become a Pickleball Pro?
Individuals have more opportunities to become professionals as the sport becomes more popular. It is becoming more feasible for players to start as coaches and work their way up to playing professionally full-time because the money available in the sport is increasing. During an interview, Tyson McGuffin, Team Selkirk's brand ambassador, and top-ranked men's singles player spoke about his career aspirations for 2020.
Professional Pickleball Players: Who Are They?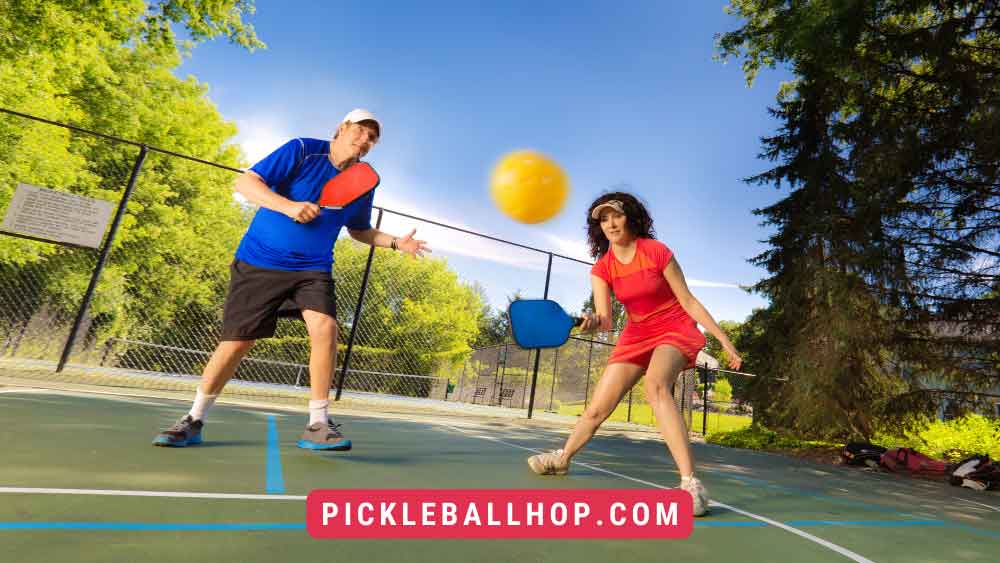 The sport of pickleball was originally viewed as more casual for players who were over age 60 or who preferred to play a sport that was less physically demanding. The rapid growth of pickleball and the increasing financial opportunities are influencing many young, talented tennis players to switch over to the sport.
The world number three, Zane Navratil, won school titles and played collegiate tennis as a child. As a 27-year-old, he has competed in 15 different pickleball events, earning several titles, after swapping his tennis racquet for a pickleball paddle a couple of years ago.
The number 14 ranked tennis player Rafa Hewitt switched to pickleball from tennis. Getting in on the ground floor enabled him to take advantage of the sport's fast pace, tactics, and unpredictable nature.
Since he became the top-ranked doubles player a few years ago, Ben Johns has begun several pickleball businesses, along with winning significant prize money and sponsorships. With Pickleball Getaways – offering all-inclusive vacations with professional pickleball instruction – and Pickleball 360 – a subscription service for instructional videos – Ben has significantly diversified his earnings in the sport.
Professional pickleball is not new, but Sarah Ansboury was one of the first. She is now a coach and member of the Professional Pickleball Federation. According to her, the formation of a professional association has provided players with sponsorship opportunities and income opportunities that should allow the sport to prosper.
You may enjoy reading What Is a Pickleball Made Of?
Is Pickleball Worth the Money?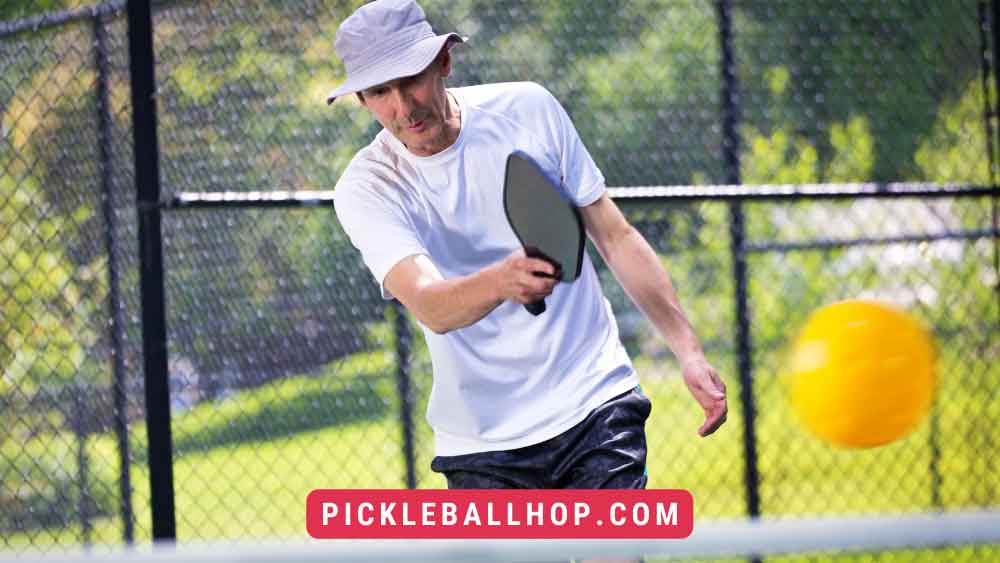 The overall money in pickleball is still relatively minor compared to other sports, even though tournament prize money of $200,000 or $300,000 is significant for any professional. The most lucrative sponsorship deals are only available to the top players, and many professional players depend heavily on coaches to earn more than $50,000 a year.
Professionals devote a significant amount of time to coaching and secondary careers to support their passion for the game. Over the past two years, the number of countries in the International Pickleball Federation has more than doubled. This means that more and more people are becoming interested in the sport.
The number of pickleball players in America in 2020 is expected to be around 4.2 million, while the number of tennis players will be around 21.5 million. Money will follow popularity if it continues to grow.
Final Thoughts
The International Pickleball Federation (IPF) is still lobbying the International Olympic Committee (IOC) to have pickleball included in the Olympics as a professional sport. In the meantime, competitive pickleball players will continue to compete in tournaments all over North America and around the world for prize money and rankings points with the hope of one day having their sport recognized on the world's biggest stage. So what do you think? Is pickleball a professional sport? Let us know in the comments below.