Tennis pickleball conflicts are a common occurrence on tennis courts across the country. The game of pickleball is played with a paddle and a small plastic ball and can be played in either singles or doubles. tennis players often find themselves in conflict with pickleball players because the latter often use the tennis court for their game, which can interfere with tennis matches.
You may enjoy reading Pickleball vs Tennis
Tennis players argue that pickleball is a disruptive presence on the tennis court and that its players should find their own dedicated space to play. Pickleball players, on the other hand, argue that tennis courts are underutilized and that they should be able to share the space.
Tennis Pickleball Conflicts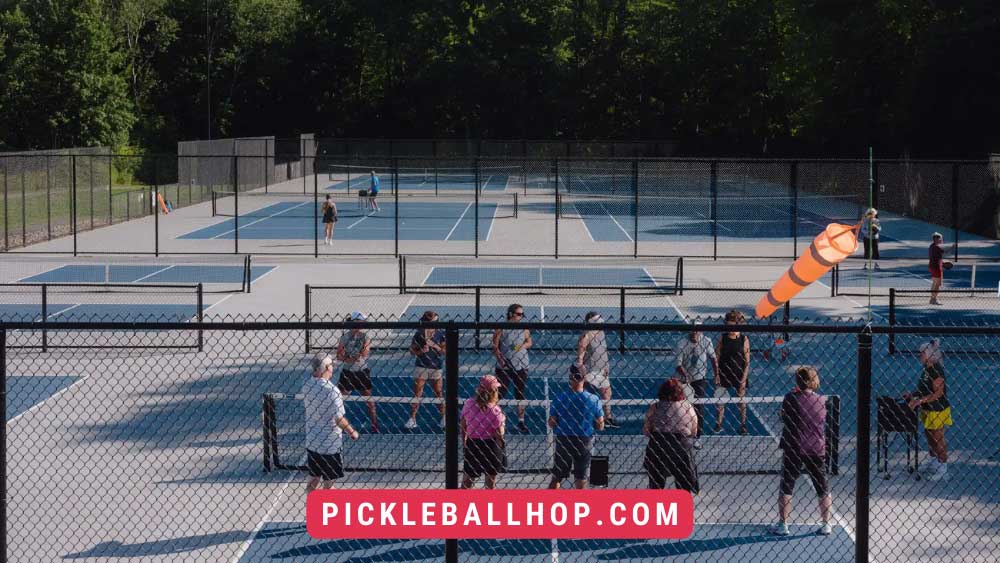 The conflict between tennis and pickleball players is unlikely to be resolved anytime soon, as both sides have valid arguments. In the meantime, tennis players should be aware of the potential for pickleball players to interfere with their game, and pickleball players should be respectful of tennis players and try not to disrupt their matches.
The hilarious Tennis Pickleball Conflicts that have gone viral
We all know tennis and pickleball can be a bit of a competitive sport. But what happens when the two meet on the court?
Well, sometimes it can get a little bit…heated.
Just take a look at this video of a tennis player trying to hit a pickleballer with a tennis ball:
Or this one of a pickleballer "accidentally" hitting a tennis player with a pickleball:
These hilarious tennis/pickleball conflicts have been going viral lately, and they just show how intense the competition can be between these two sports.
You may enjoy reading Games Similar To Tennis
Of course, not all tennis/pickleball encounters are so heated. In fact, many pickleballers and tennis players get along just fine.
But if you do find yourself in a tennis/pickleball conflict, just remember to keep your cool and have a sense of humor about it. After all, it's all just a game.
However, tennis courts have been used by players due to the limited options for playing surfaces.
The lack of pickleball facilities
A conflict between the tennis club's tennis courts and the pickleball courts at a school forced pickleball players from Gilroy, California, to travel twenty minutes to a school's courts. The Gilroy Tennis Club maintained the indoor pickleball courts after Covid regulations forced the closure of indoor pickleball facilities.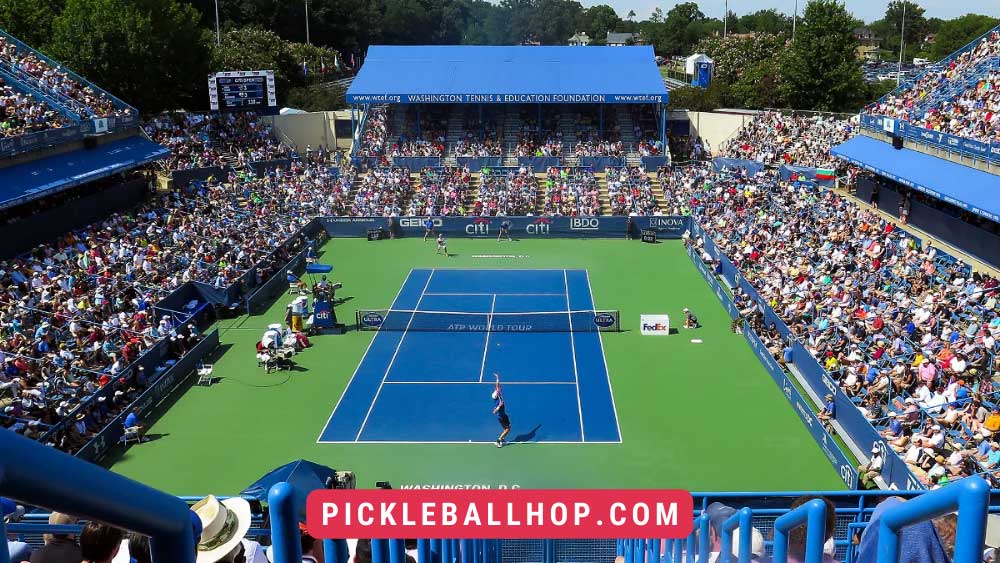 In comparison to tennis courts, pickleball courts have shorter dimensions and are shorter in length. The tape was used on the court to demarcate this area. There was, however, permanent damage left behind by the tape, resulting in a conflict with the tennis players.
You may enjoy reading Best Pickleball Paddles For Tennis Elbow
What reaction did the tennis players have?
A specific time period last year was designated for pickleball players to use the tennis courts. The tennis players, however, expressed frustration later on about surrendering the courts. In addition to making it confusing for the players, the lines left permanent marks on the court.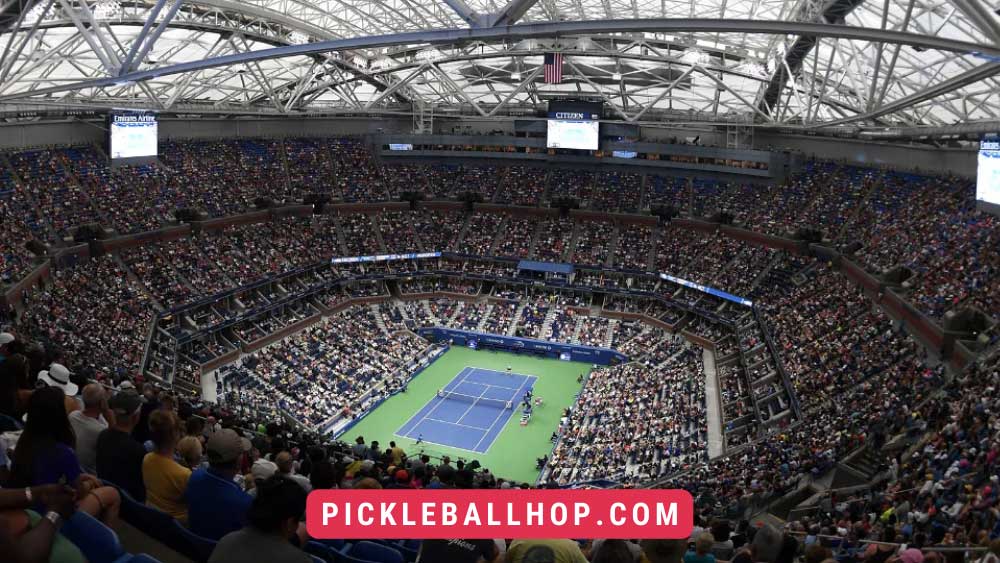 A club member, Ray Blagof, expressed his opinion on this conflict. Pickleball has not been a problem in Las Animas Park until pickleball was brought on board. Those courts are under threat of being taken over, and tournaments are no longer possible."
Several hundred thousand dollars have been generated by the Gilroy Tennis Club in order to maintain the courts at Las Animas Park, according to its members. Since the club was formed almost 50 years ago, it has replaced nets, installed bleachers, and completed other projects. It is hoped that tennis and pickleball players will soon reach a resolution.
You may enjoy reading Pickleball vs. Paddle Tennis
Final Thoughts
As you can see, there are a lot of potential tennis pickleball conflicts that could arise. If everyone takes the time to understand the rules and works together, these disputes can be avoided. 
The popularity of tennis and pickleball is causing some tension between the two sports communities. While both sports have their benefits, it appears that the tennis community doesn't feel that pickleball is a real sport. As the popularity of pickleball continues to grow, these tensions may increase.
You may enjoy reading Pickleball Popularity Statistics