The sport of pickleball is one of the best. There is a good chance you have seen or played pickleball in America. A (pickle) racket and a (pickle) ball are used in this fun and fastball sport; it is great for playing at the club or on a modified tennis court for some competitive fun. You can also read Top 10 Female Pickleball Players
You will not find pickle rackets or pickleball to be related to pickles, by the way. Pickles, the dog of its creator, inspired the game's name!
There are several 'tennis' sports that involve paddles such as rackets and special balls, one of them being pickleball.
Pickleball can be played on a whim with little preparation and can be played on the spur of the moment.
There are over 15 thousand pickleball courts in the USA, making pickleball one of the fastest-growing sports in the country.
America in particular has a lot of the best pickleball players of all ages, whether playing pickleball for recreation or as a competitive sport. Playing pickleball as a teen, with their parents, or at college is how some people got into it.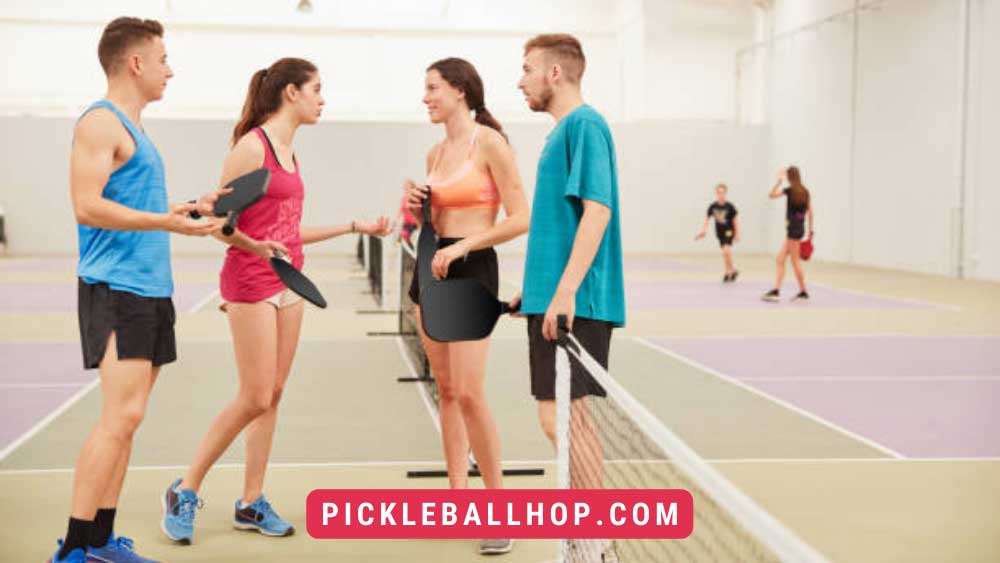 Who is the best pickleball player in the world? Tennis and badminton players are also among the best pickleball players in the world. Sport is a passion for all of them, and they have great hand-eye coordination.
There are many talented and brilliant pickleball players, not only Pickles the dog who disrupted the game and chased the ball.
If you want to know how to play pickleball before you read about the best American pickleball players.
Jennifer Dawson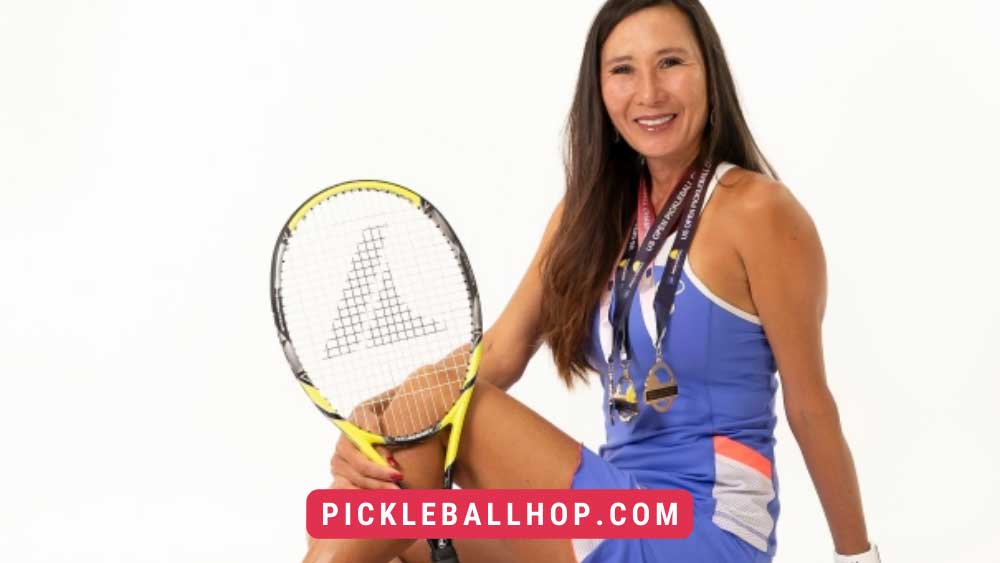 Jennifer is an amazing athlete. Her power and nimble grace are equal parts amazing on and off the court, as a professional pickleball player and tennis champion.
As a result of her victory at the 2017 Minto US Open, she became the first person to win the Triple Crown. By winning the Senior Professional Singles, as well as the Women and Mixed Doubles, she achieved this goal.
Many pickleball players began their careers playing tennis. Jennifer is no exception. Playing pickleball does not require you to be a tennis player.
As Jennifer stated, all you need is a love of ball sports, a love of competition, and a drive and determination to succeed. Jennifer's transition to pickleball came naturally to her as a former tennis champion.
Together with her husband and business partner Steve Dawson, she owns the Bobby Riggs Racket and Paddle Centre in California. Callan, their son, is also a professional athlete.
You may enjoy reading Best Pickleball Paddles For Tennis Elbow
Tyson McGuffin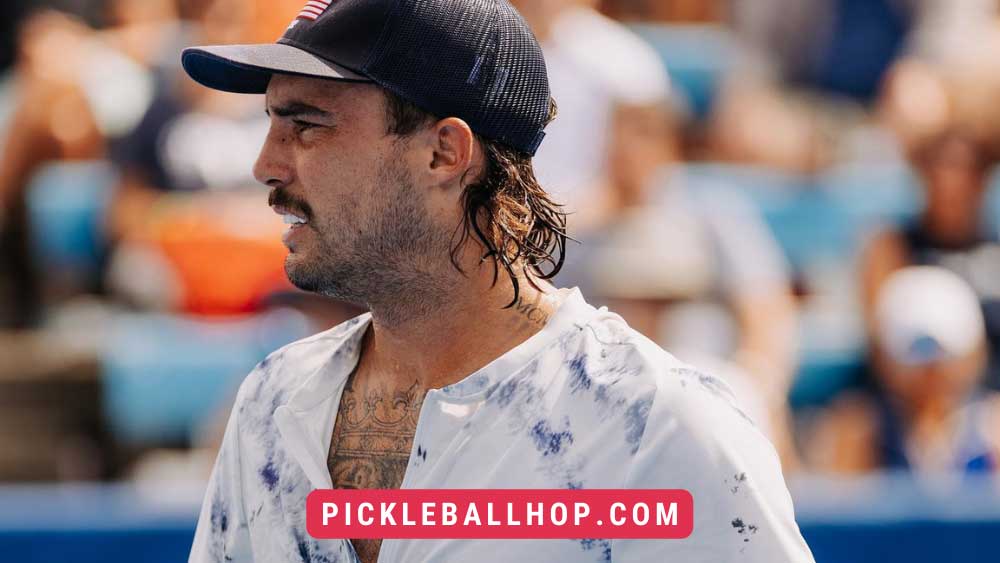 McGuffin started playing pickleball when he was 24 and the rest is history. When McGuffin's tennis coaching student invited him to play pickleball, he switched from wrestling to pickleball.
He soon made a name for himself in the world of pickleball after winning the 2017 USA Pickleball National Championships just two years after he began playing.
Anna Leigh Waters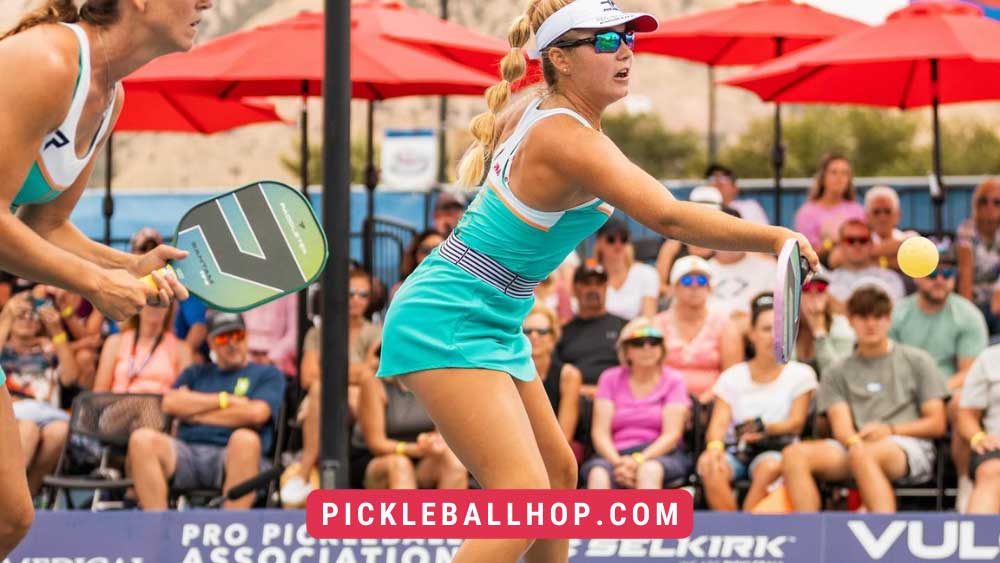 Pickleball player Leigh Waters is the youngest professional in the world. The twelve-year-old girl lives in Florida with her grandfather and plays pickleball for fun.
Soon after discovering the game, she became obsessed with it, discovering how fast and how much fun it was, as well as realizing that she was pretty good at it.
In 2018, Leigh won several pickleball championships thanks to the encouragement of her parents, who have a number of pickleball courts in Florida.
The game has opened up a whole world of opportunities for Leigh, who plays singles and doubles with her mom.
She travels, meets incredible athletes, learns sports skills as well as life skills, and studies virtually through IVLA (the International Virtual Learning Academy) so that she can concentrate on both her studies and her sport.
You may enjoy reading Selkirk Invikta Pickleball Paddle Review
Ben Johns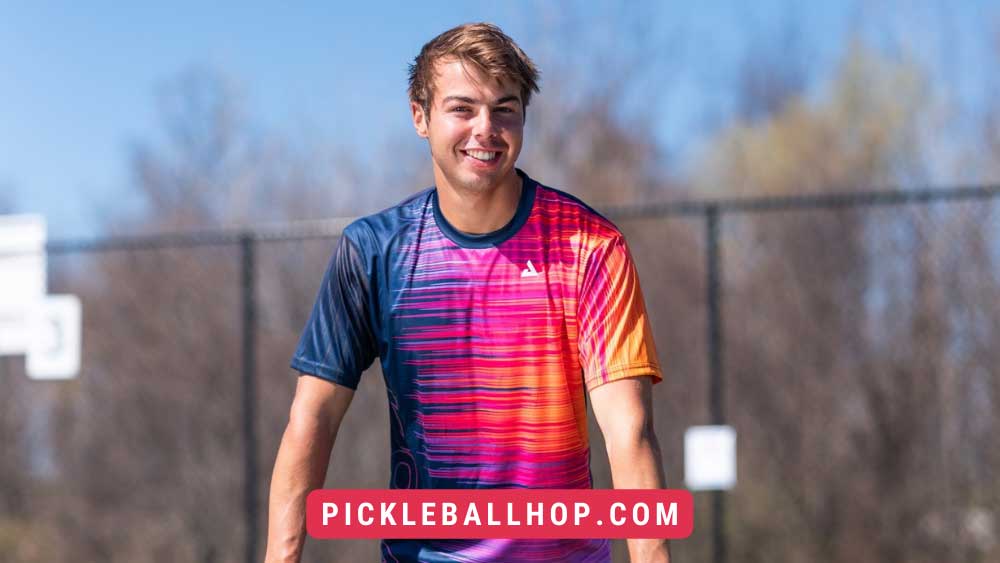 Having become number one in pickleball according to the official rankings, Ben Johns was the first player to get a sponsorship deal in pickleball.
Pickleball has been a sport he has played for a long time since he played tennis and padel.
Kris Anderson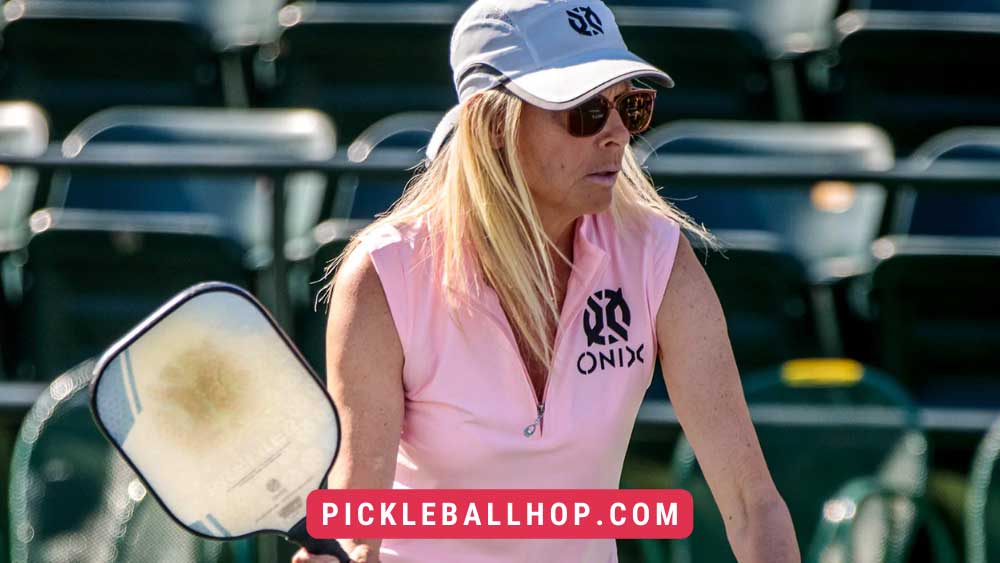 Kris has always been a tennis player, and when the weather turned and the heavens opened in 2014, she failed to prepare for an important game. Kris played pickleball for the first time at the gym, loved it, and bought her own paddle after a friend suggested it.
Kris graduated as one of America's top pickleball players five years ago. Her speed and skill have brought her success, and her competitive nature has advanced her to one of the top doubles players today.
While studying at Lehigh University in Pennsylvania, Kris, originally from Scarsdale, New York, played competitive tennis.
Although she still enjoys playing tennis, she would not be able to excel and exceed in pickleball without the United States Pickleball Association, which has allowed her to travel and open up a whole new world for her.
A USAPA Nationals tournament in 2014 crowned Kris with her doubles partner, Tracy Worley, as the Women's 50+ champion. With partner Dave Weinbach, she won the Texas Open in mixed doubles in 2019.
You may enjoy reading Champion Pickleball Paddle Reviews
Tony Girodo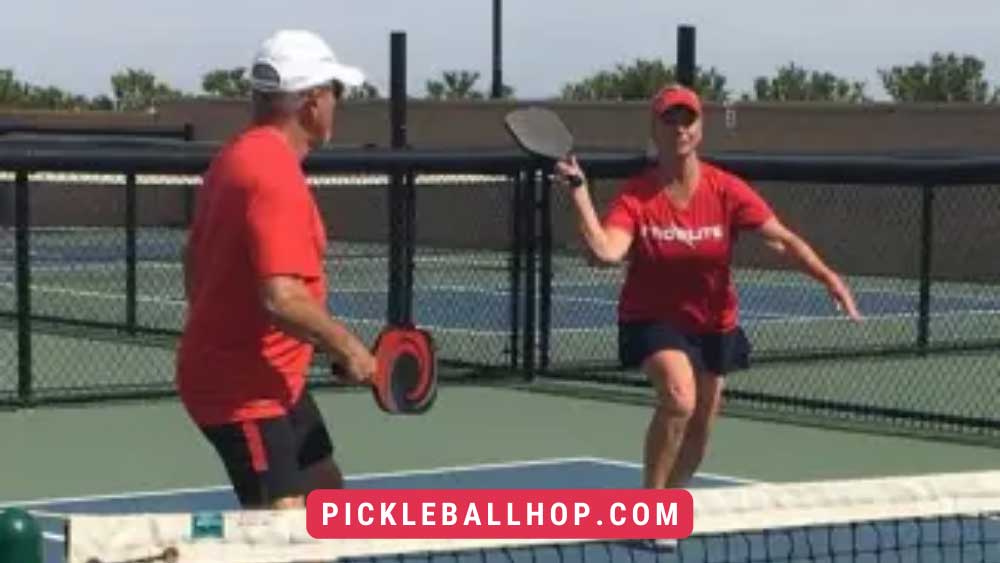 Tony's story is remarkable and pretty inspiring to most people. His wife and he travel around America in their RV for a few years. 
The story goes that one day they were parked near a pickleball game in Palm Springs. His curiosity got the best of him and he went over to watch. In no time at all, he had a paddle in his hand and was playing the game.
Having grown up playing tennis, Tony was immediately captivated by the game's speed, ease, fun, and yes, the good exercise and friendships. His wife and he began traveling the country to compete in pickleball tournaments between RV trips.
Since he started playing competitively in 2016, he has won a number of matches, including the Silver Senior Games Mixed Doubles, the Gold Wickenburg Ranch Men's Doubles, the Gold Grand Canyon Mixed Doubles Skill/Age and the Silver Robson Ranch Mixed Doubles Skill/Age.
Gregg Whitfield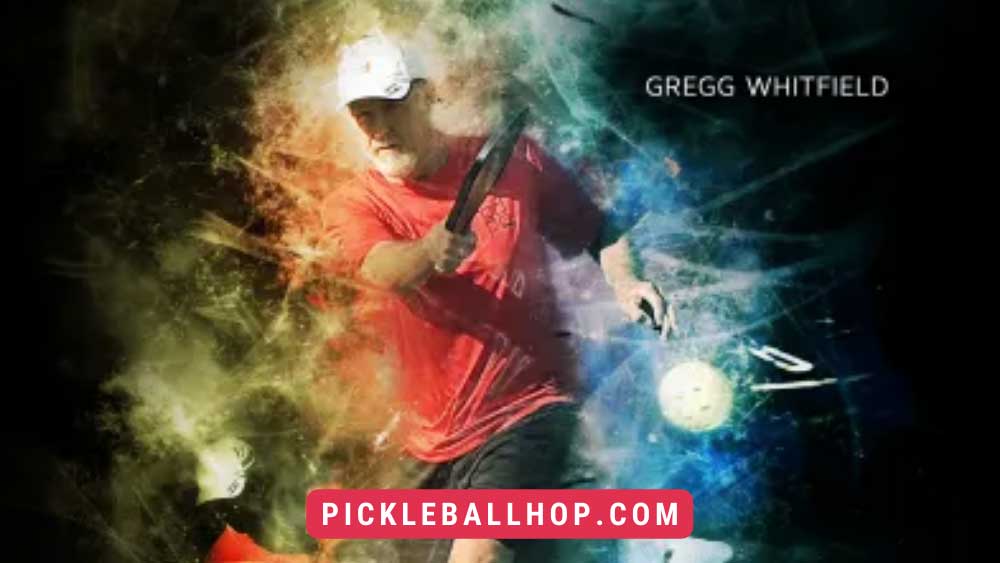 Listening to Gregg, you'll learn that pickleball isn't too different from tennis (it's smaller, faster, and easier), and that topspin is very important. After retiring from painting and being a competitive tennis player, Gregg took up pickleball for fun and fitness and went pro shortly after.
In addition to playing the sport well, he also teaches others how to play. His pickleball training website is filled with videos, and he practices regularly by doing intense drills.
Gregg is a competitive person. A gold medal at the US Open Pickleball Championships and the USAPA Nationals was his reward for his hard work.
Dan McLaughlin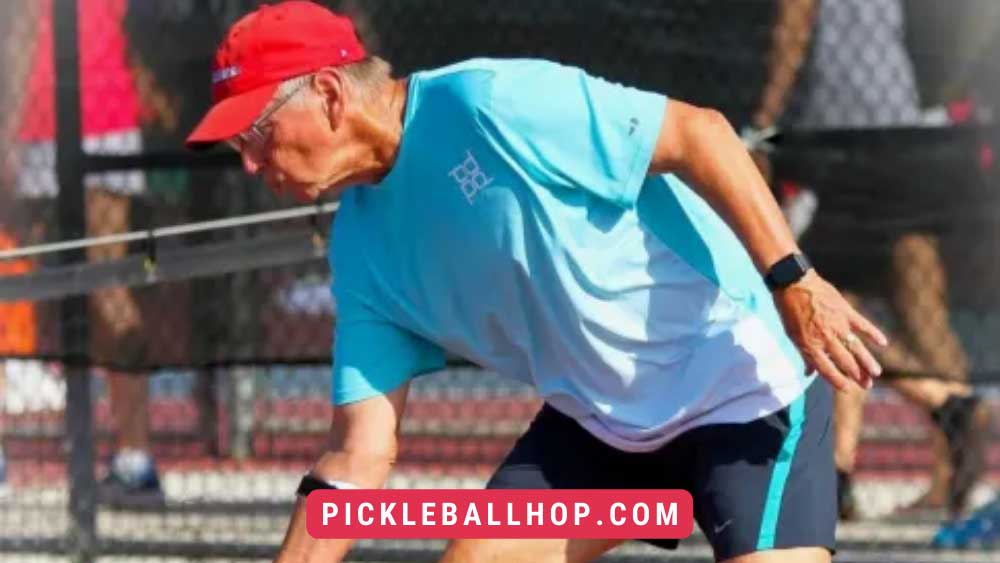 In addition to being semi-retired, Dan is over 65 years old, a former tennis player, and a semi-retired pickleball player. He is also considered one of the best pickleball players in the country. As a team player, Dan prefers mixed and men's doubles as he travels around the country participating in tournaments.
A recent highlight of his career is a gold medal he won at the 2019 US Open Men's Skills/Age Doubles with Jim Hackenberg, and a bronze medal he achieved with Jo Anne Russell in the mixed doubles event.
Dan and Hackenberg have a longstanding relationship dating back more than 35 years. Jim Hackenberg was the first person who encouraged him when he started playing tennis in 2014 after saying no so he could focus on tennis.
Due to his commute, Dan has the opportunity to play in great weather and see plenty of good golf, including the US Open.
You may enjoy reading Onix Stryker 4 Pickleball Paddle Review
Paul Olin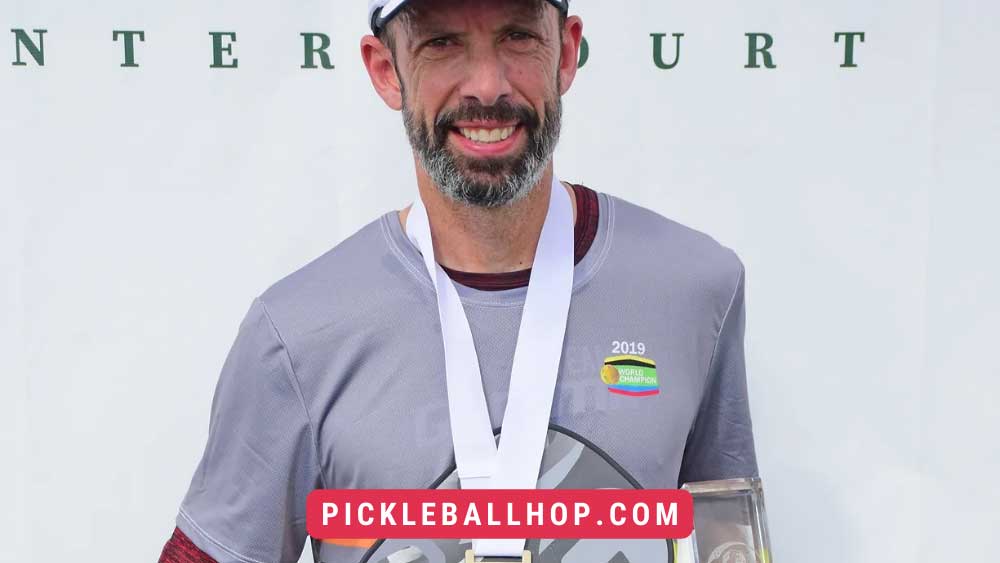 As far as Top Rankings are concerned, Paul is Number One in the Men's Senior Pro Singles Championships and Number 15 in the Men's Senior Pro Doubles Championships. He won a silver medal at the US Open this year and a gold medal at the Lakes Spring Fling this year, but he has won medals since 2017.
In college, Paul played tennis like most pickleball players. In 2011, he retired from the Navy as a Naval Aviator, not playing much after college. Thus, he was able to spend more time with his family, pursue hobbies, and exercise. Having been introduced to pickleball by his mom, he became addicted. 
You're right if it sounds familiar. Pickleball is a perfect sport for anyone who enjoys sport and fitness, particularly those who play tennis and loved it.
Frequently practicing, he loves the fitness levels he achieves in the sport, he loves the competitive side of the sport, and he loves the sport itself.
Barry Waddell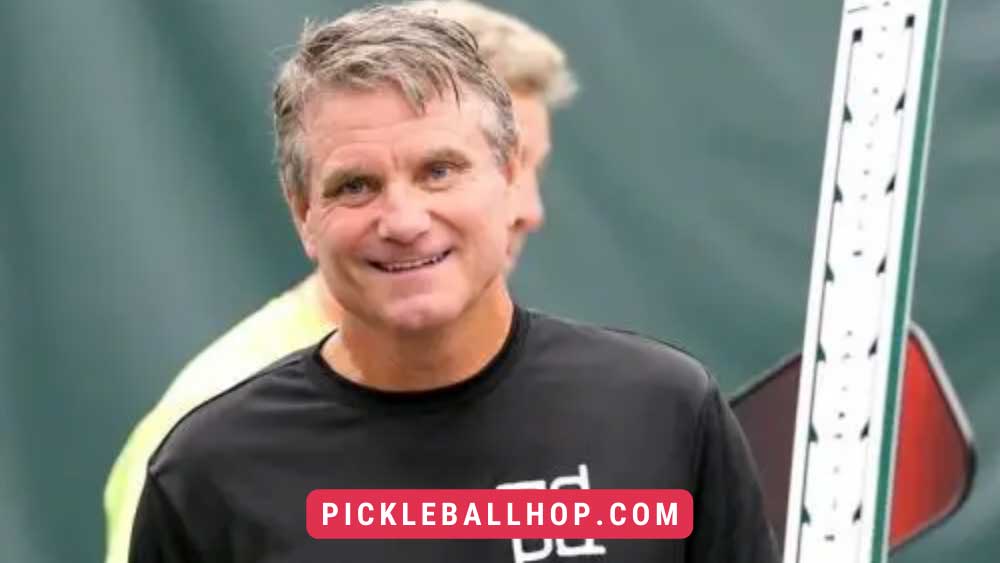 The following is another example of a professional tennis player who switched to pickleball and quickly reached the top of the rankings.
During the 2019 US Open, he won the gold medal in men's senior doubles. He discovered pickleball at the age of 47 after developing a few knee problems, still loves tennis, but hasn't looked back. His claim to fame is playing in flip-flops for his first game, but now he wears tennis shoes!
Rather than playing for competition, Waddel plays for love. Keeping yourself slim, healthy, and in good shape is one of the benefits of pickleball, according to him. It goes without saying that he is a very good actor!
You may enjoy reading Pickleball Round Robin For 8 Players
Kaitlyn Christian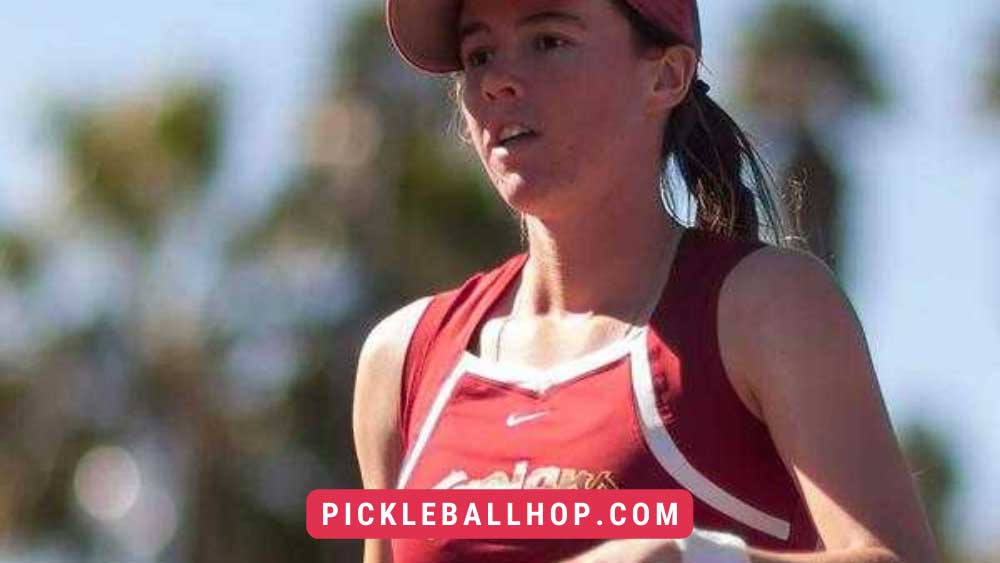 The Battle of the Sexes, starring Emma Stone, featured a body-double for pickleball player Emma Stone. Kaitlyn Christian, a tennis pro now playing pickleball, is at the top of this list. Rather than an Oscar, Kaitlyn won bronze in the singles competition at the 2018 USAPA Margaritaville Nationals.
In addition to being a great pickleball player, she also boasts of having a tennis background as well as having a favorite pickleball shot that she likes to use – the smash shot.
Terry Brine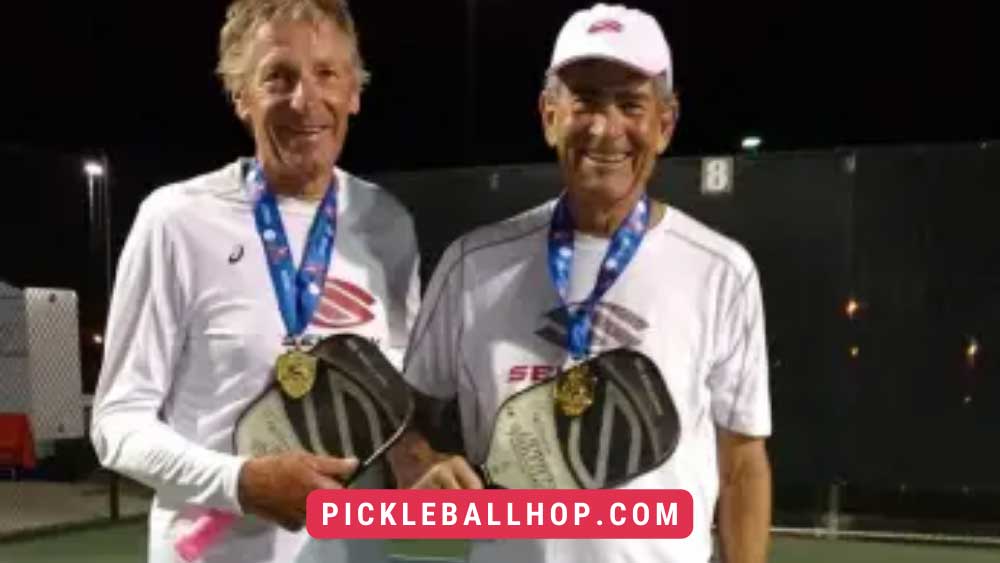 In addition to playing in Canada and the United States, Terry is a Canadian and one of the best pickleball players. For Terry, winning is everything, and he prefers playing doubles with dedicated partners.
It was at the Duel in the Desert in 2019 that Terry won Gold for the Men's 65+ doubles with his partner Barrie Hill. Since he started playing competitively in 2017, he's won an impressive eight gold, silver, and bronze medals.
He is inspired by Buzz Summers, a tennis coach and 82-year-old pickleball player who introduced him to the game. Playing five days a week, entering as many tournaments as he can, and following buzz's rules, he now plays five days a week.
You may enjoy reading Pickleball Drills for Beginners
How can I become a better pickleball player?
Pickleball is a fun, fast-paced game that can be enjoyed by people of all ages. If you're looking to up your game, here are some tips from the best pickleball players in the business.
1. Practice, practice, practice.
The best way to improve your pickleball skills is to practice as often as possible. Set aside time each day to work on your swing and footwork.
2. Stay focused.
Pickleball is a fast-paced game and it's easy to get distracted. When you're playing, stay focused on the task at hand and don't let your opponent get into your head.
3. Stay in shape.
Pickleball is a physically demanding sport and it's important to stay in shape if you want to be a competitive player. Hit the gym or go for a run regularly to make sure you're up for any challenge on the court.
4. Watch the best players in action.
Watching the best players in action can help you learn new techniques and strategies that will help you improve your game. There are plenty of instructional videos online that can teach you the basics of pickleball.
5. Get involved in tournaments.
Tournaments provide a great opportunity to test your skills against other competitive players. Playing in tournaments will help you improve your game and learn how to deal with pressure situations.
By following these tips, you can become a better pickleball player and enjoy the game even more. Practice regularly, stay focused, and get involved in tournaments to take your game to the next level.
Final Thoughts
In conclusion, these are some of the best pickleball players in the world and hopefully, this article has inspired you to achieve great things in your own career. If you want to become a pro player, we suggest finding a reputable coach, joining tournaments, and practicing as often as possible.
Are you thinking Is Pickleball a Professional Sport? check out our blog here. As we know With hard work and dedication, anything is possible! What other tips would you add for becoming a successful pickleball player? Share your thoughts with us in the comments below!