This article looks at some of the top 10 female pickleball players you should know since pickleball has become a wildly popular sport in recent years.
The number of players in the United States is estimated to exceed five million yearly. The professional game has also benefited from that rising attention.
A new generation of players like Anna Leigh Waters and Ben Johns is bringing pickleball's popularity to a new level.
In this article, Pickleball Hop presents the top 10 female pickleball players to know and follow. Here you will get our answer on Who are the best female pickleball players? Let's read the guide below:
Top 10 Female Pickleball Players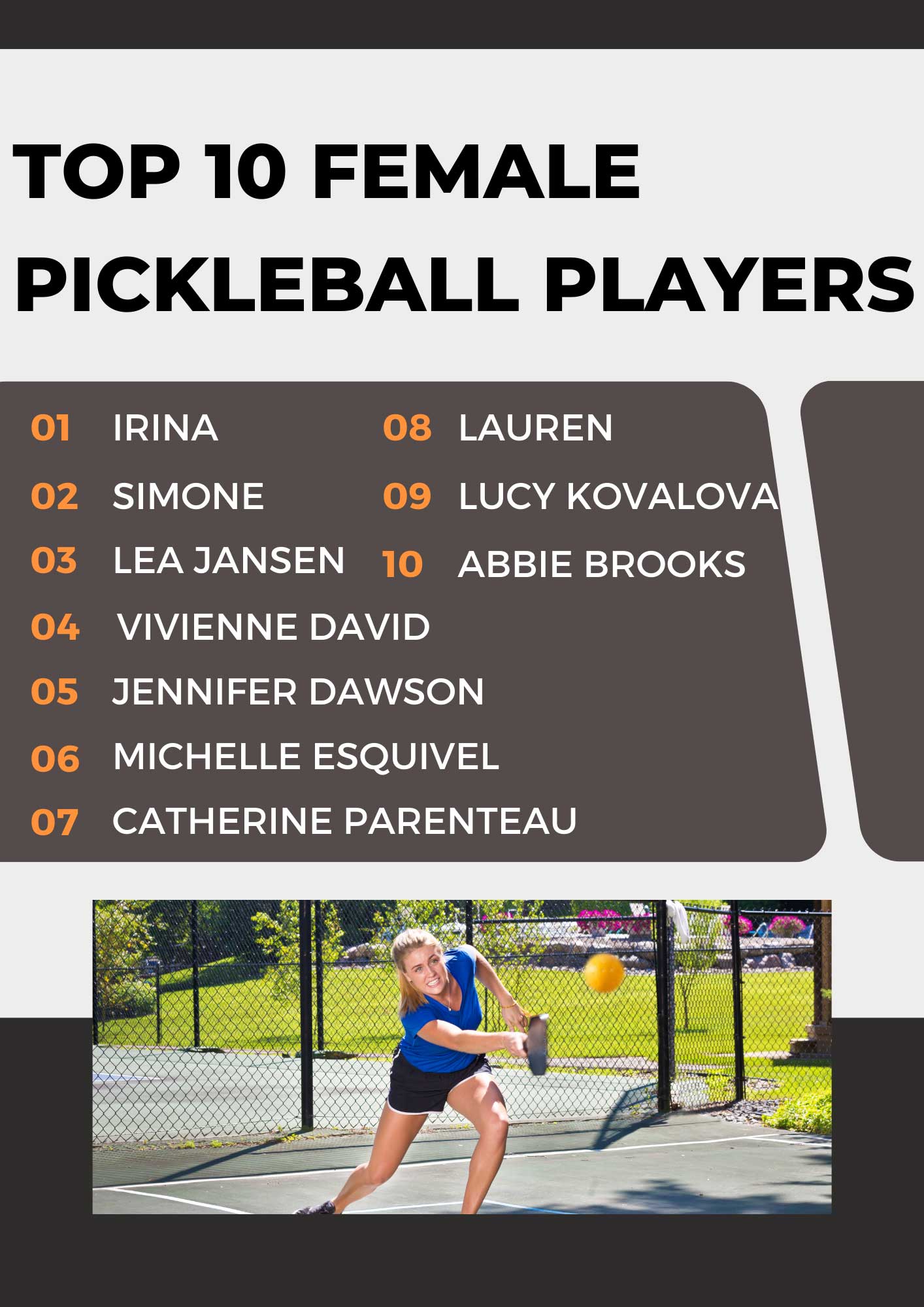 1. Irina Tereschenko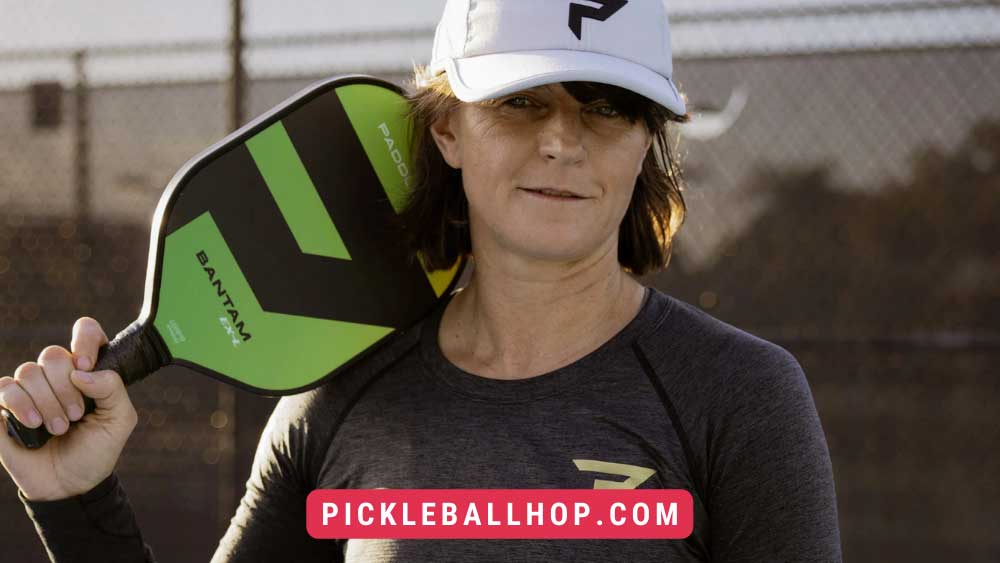 Total Prize Money: $42,200
Total PPA Titles: 1
Resides: Fresno, California
Turned Pro: 2016
Birthday: March 3, 1983
Age: 39
Height: 5'10"
Plays: Right-Handed
Paddle: Paddletek Bantam EX-L
She was the winner of the 2016 USAPA National Championship along with her doubles partner Lucy Kovalova, the 2018 USAPA National Championship, and the 2019 US Open, competing in the singles and doubles division. The world has hailed her as one of the best players in the world ever since she won her championship.
2. Simone Jardim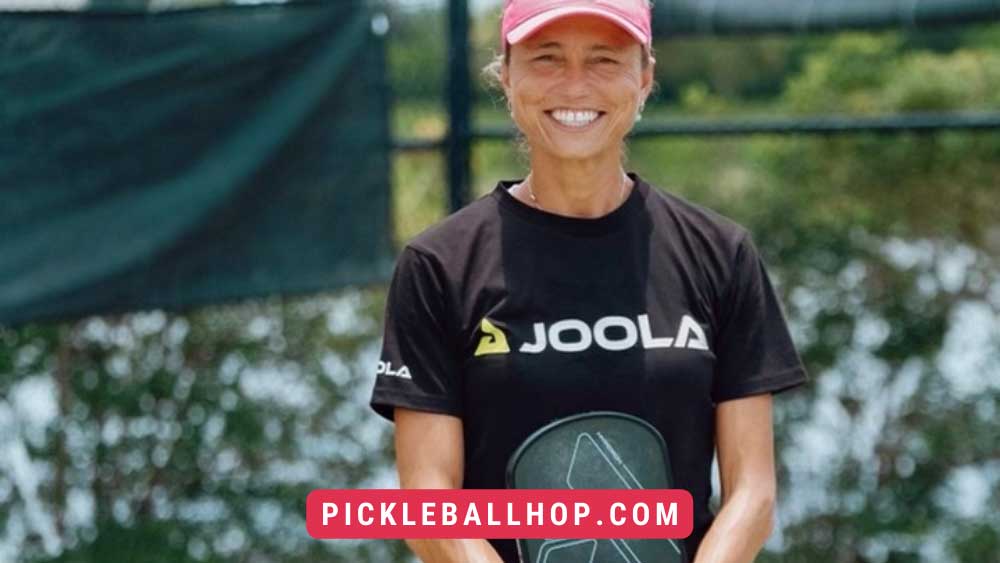 In 2015, when she started playing pickleball for the first time, she became a household name. In addition to teaching tennis, this Brazilian co-founded and co-directed Peak Performance Pickleball Academy.
3. Michelle Esquivel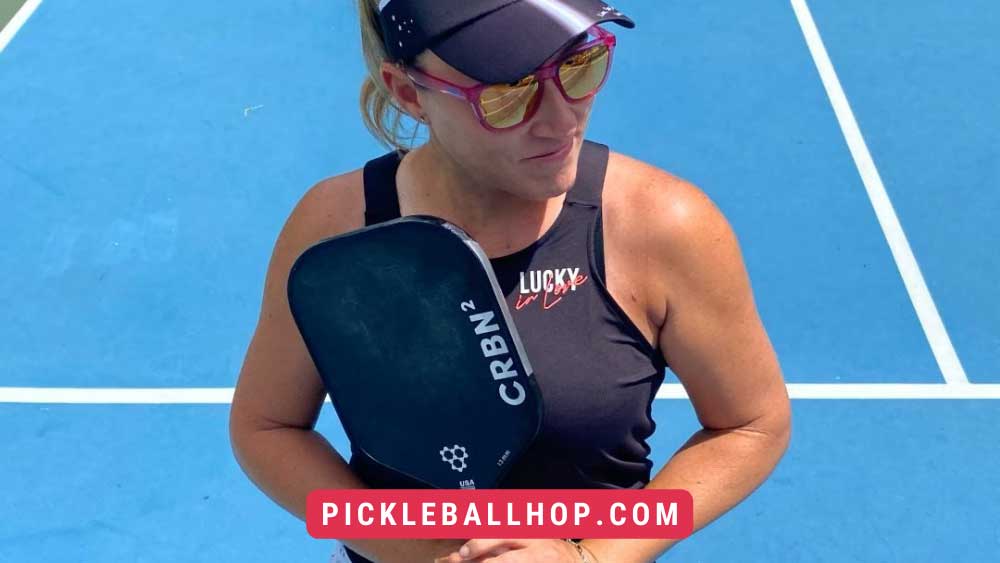 Pickleball was introduced to her in 2015 by a friend, as it was to many of her fellow professional athletes. Since then, she has not stopped playing or making progress. The record of Esquivel since becoming a professional is 23-7. Power and accuracy are of high importance to her when she plays pickleball.
4. Vivienne David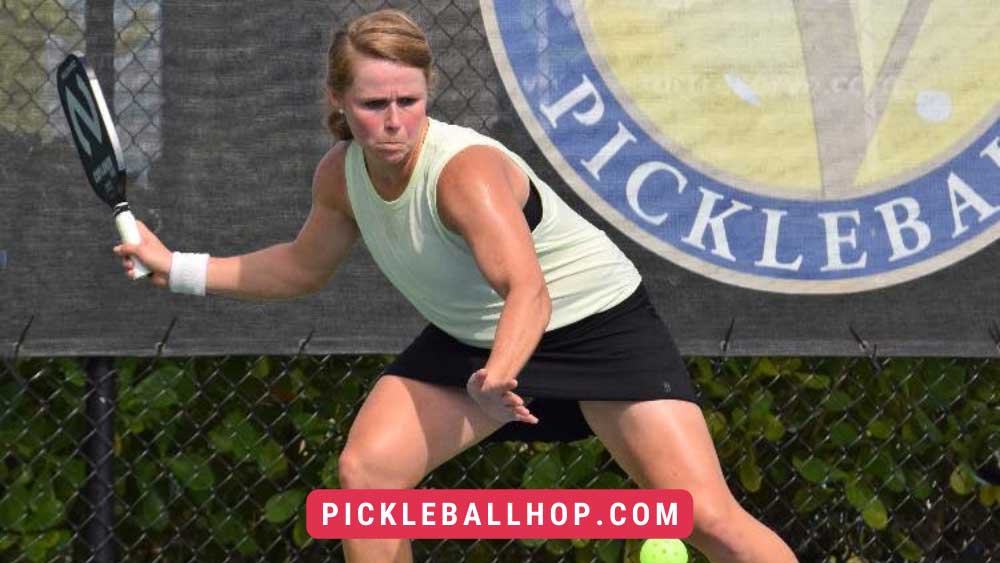 A young pickleball prodigy, Vivienne David is one of the world's top players. In 2008, this Canadian began playing tennis at the age of eight, and her passion for racquet sports only intensified as she grew up. Her father, Jan David, founded Pickleball and Tennis US and Pickleball Global.
5. Lucy Kovalova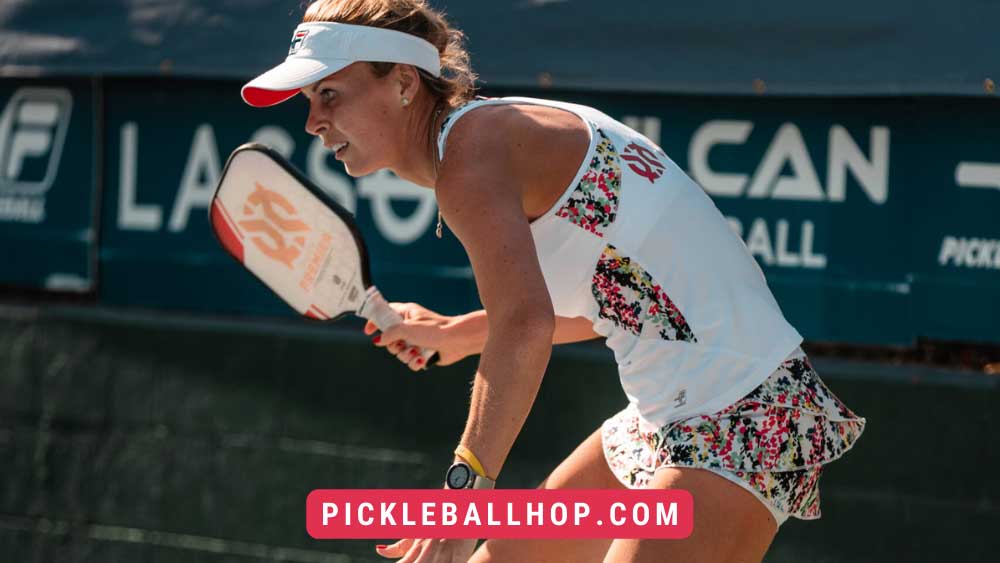 Lucy Kovalova, a former tennis player in Slovakia, switched to pickleball. The move to pickleball led Kovalova to become an important player in the sport. As of right now, she owns the Women's Triple Crown at the USA Pickleball National Championships. Women's singles, doubles, and mixed doubles gold medals have been won.
6. Lea Jansen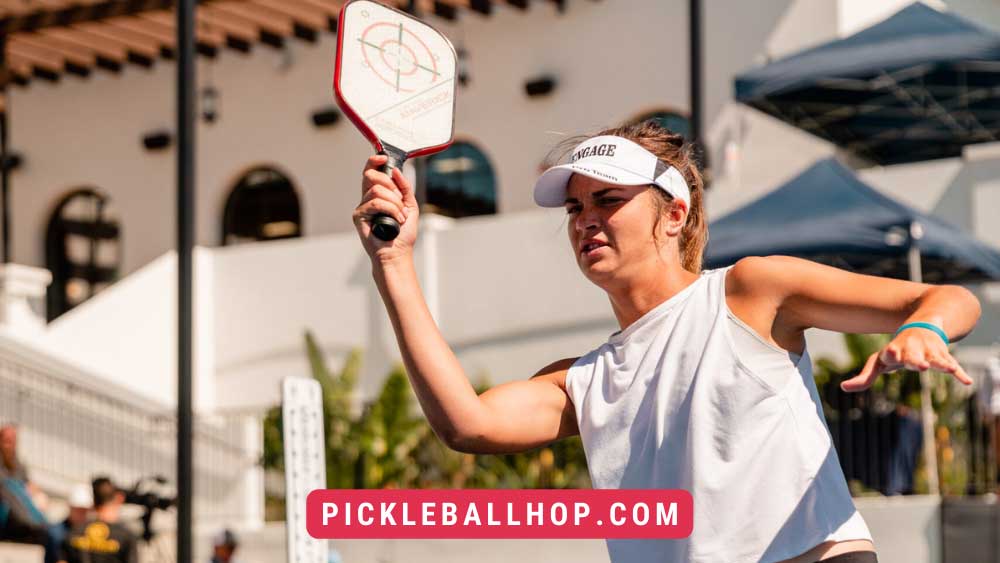 Total Prize Money: $16,425
Total PPA Titles: 2
Resides: Austin, Texas
Turned Pro: 2021
Birthday: July 9, 1992
Age: 29
Height: 5'10"
Plays: Right-Handed
Paddle: Franklin Signature
The assistant tennis coach at Grand Valley State University is Lea Jansen. One of the top female pickleball players in the world, she is a world-class pickleball player. In the five tournaments that Jansen has played since becoming a professional, 13 victories have been recorded.
7. Catherine Parenteau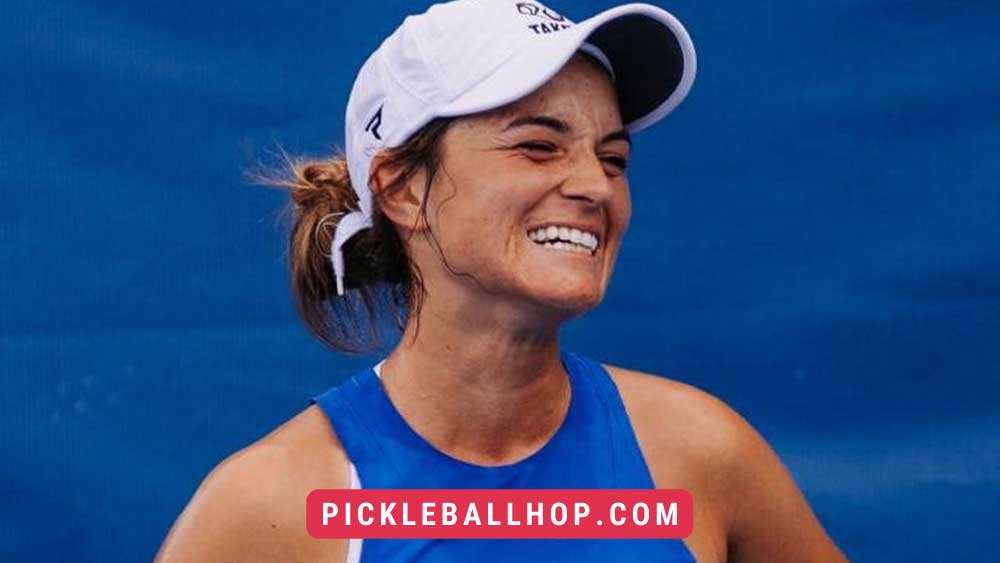 Total Prize Money: $76,475
Total PPA Titles: 8
Resides: Naples, FL
Turned Pro: 2016
Birthday: August 26, 1994
Age: 27
Height: 5′ 5″
Plays: Right-Handed
Paddle: Paddletek Tempest Reign Pro
Among the most exciting young pickleball players, she's one of the best. During the USAPA Nationals in 2018, she won gold with Leigh Waters. She won the 2019 Canadian Nationals with Athena Trouillot and Riley Newman, and then the 2019 Chicago Open with Andrea Koop. She is sponsored by Paddletek because of her excellent performance.
8. Lauren Stratman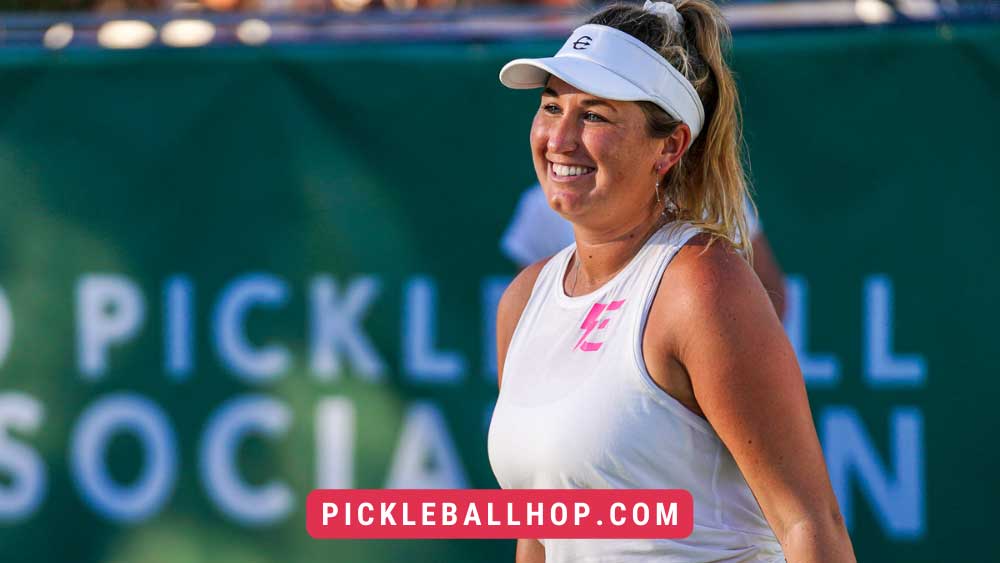 The tennis and pickleball worlds are well known to Lauren Stratman. As an instructor at the Municipal Tennis Center and Santa Barbara Tennis Club, she works for both facilities. Pickleball player Stratman transitioned from amateur to professional in 2019.
9. Jennifer Dawson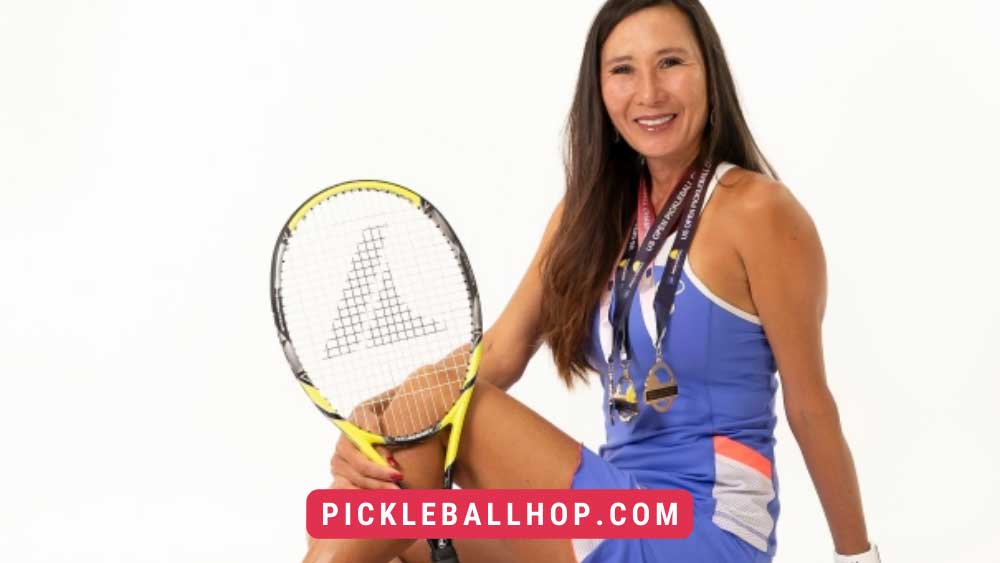 The first woman to win a Triple Crown at the Minto US Open Pickleball Championships was Jennifer Dawson. Her victory at the 2017 World Championships marked the first time a woman won gold medals in three different categories. Furthermore, she teaches tennis as well as pickleball. Dawson is considered one of the world's most well-known and successful pickleball players.
10. Abbie Brooks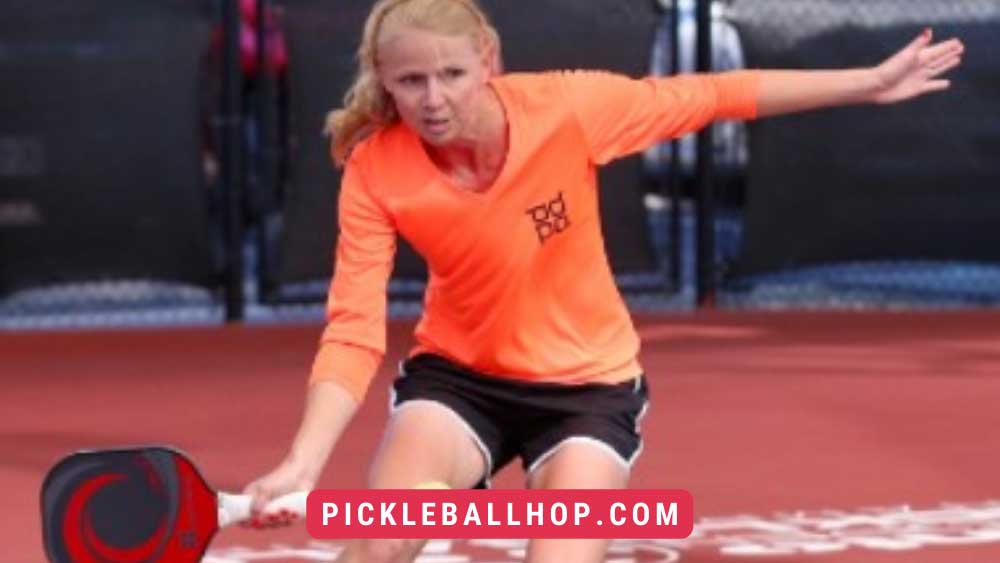 Professional pickleball player Abbie Brooks is from Canada. A bronze medal was won by Abbie Brooks and Catherine Parenteau during a 2017 pickleball tournament. Since becoming a professional, she has won both of her singles matches since competing in a singles tournament.
The Next Big Female Pickleball Player
If you're a fan of pickleball, you must have heard about Anna Leigh Waters in 2022. She is an American professional pickleball player who has risen to the top with her incredible talent and skill.
As of October 2022, she holds the No. 1 spot in the world for doubles, mixed doubles, and singles by the Professional Pickleball Association. Get ready – because this girl is about to make waves in the world of pickleball!