The sport of padel is extremely popular around the world, and its popularity is rising in the U.S. The game, sometimes called padel tennis, is a social sport that anyone can play. 
It is common to wonder about the best approach to take when building or setting up a padel court. Step-by-step instructions are given in this article.
How much does it cost to build a padel court?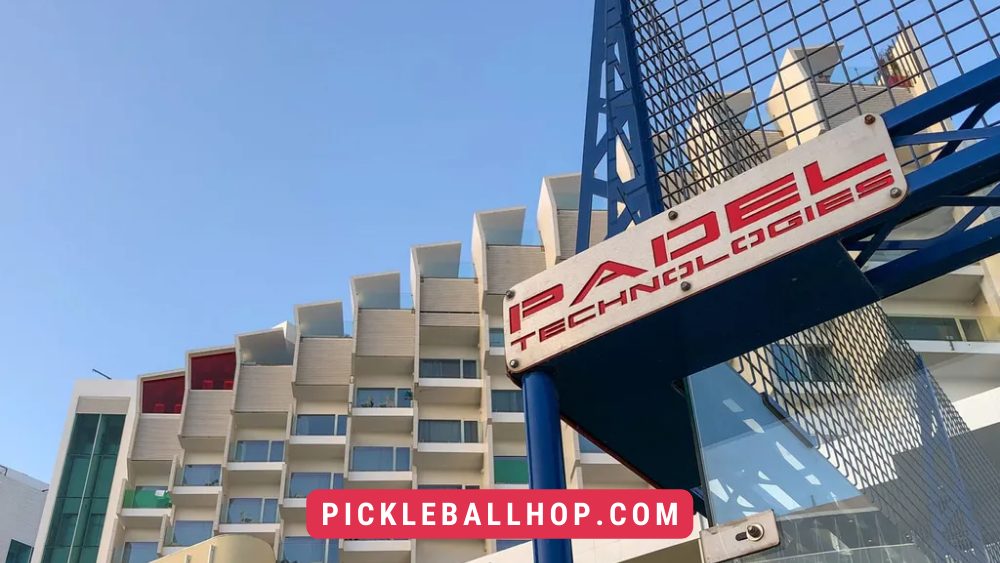 According to the model, configuration, and order volume, the cost of a padel court can range from €15,000 to €40,000.
How to build a padel court ]in 7 simple steps]
1. Padel court dimensions
In planning for a padel court, it is important to first find out what space is available and verify that it is large enough.
What is the minimum amount of space for a padel court?
The doubles format of the Padel court measures 20 meters by 10 meters. The singles format measures 6 meters by 20 meters.
There are at least 11 * 21 meters needed for padel, plus an additional 0.5 meters for each side. Thus, a double court requires a minimum area of 231 m2 to be built. In order to build one court, the dimensions must be at least 11 * 7 meters, plus another 0.5 meters.
Our guidelines are usually the minimum measurements; however, we strongly encourage you to allow for more space around the court. The extra space can also improve the gaming experience. Especially if your court will be outside, the location is important for the overall experience. It is important to think about location and positioning correctly when playing outdoors due to the sun and wind.
You may enjoy reading How To Build An Outdoor Pickleball Court
2. Ceiling height
Having a high ceiling is crucial for a successful lob, which is one of the most critical shots in padel tennis. Getting a point deducted for touching the ceiling is never a good idea.
What is the minimum ceiling height for padel? 
It is not necessary to consider the height of ceilings when building an outdoor padel court. A ceiling height of at least 7 meters is considered adequate indoors, but 8 meters would be ideal. Over time, padel will become more demanding and therefore require courts with higher ceilings as more skilled players demand them.
3. Flooring
In order to play padel effectively, the surface must be level. If the surface is sloped, it is ineffective. 
What kind of foundation do you use for padel courts?
The recommendations of paella court suppliers vary slightly but make sure that the concrete court surface you use does not have pits or elevations. Whenever it rains, you can construct a padel court outside using quick-dry asphalt, which dries faster.
4. Surface
The next step is to select the surface for the top layer of the court. Various surfaces are available, each with its own pros and cons.
What type of artificial grass is used on padel courts?
As a result of frequent use and a relatively small surface area, the synthetic turf on padel courts is designed specifically to withstand heavy wear. 
The frequency of use of the court, maintenance requirements, as well as how long it is required to last should be taken into account when choosing an artificial turf. You must also consider your financial plan when deciding whether an inside or outside Padel court is best.
Is there a reason why padel courts have sand?
The synthetic turf used on Padel courts is compacted with sand so it stays in place and reduces friction so it is easier for players to move quickly.
The amount of sand you need per square meter depends on the type of artificial grass you use for the court.
5. Building permits
All permits must be in place before you can construct your padel court. Otherwise, building your dream padel court could become a very costly endeavor.
Is a padel court required to have a building permit?
You will need a building permit if you plan to build a padel court in the area where you live or where you plan to build it. You should consult your local authorities for details.
6. Installation
What is the best way to install a padel court?
In order to achieve the best results, pedel court installation requires experience and knowledge.
During this process, the structure is set up, glass walls are installed, sand is added, and artificial turf is installed. The installation of artificial turf should always be carried out by a professional in order to achieve the best results.
Electrical outlet and socket preparation is essential before the installation of lighting since it is part of most installations.
Video showing how artificial grass is installed by industry leader Mondo:
7. Maintenance
Regular maintenance is required for paella courts. When padel courts are well maintained, they provide both better playing conditions and longer service lives.
What maintenance is required for a padel court?
Maintenance varies according to the type of court. Glass walls should be cleaned one time a month, and artificial turf should be swept once a week. Artificial turf can be swept less frequently for certain types.
The glass walls and artificial turf should also be maintained every year, as well as the glass walls.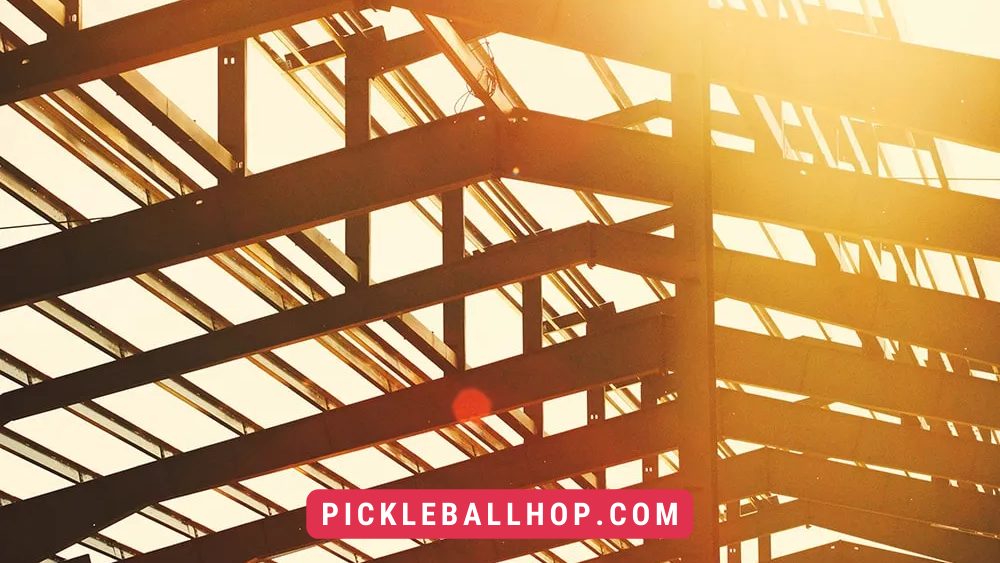 Build a padel club [11 success tips]
The basic principles of How to Build a Padel Court have already been discussed. Do you plan on starting a padel club? Then you need to consider a few more factors. Listed below are 11 tips to make your investment a success.
1. Create customer value
Demand for padel is greater than supply today, so most clubs are fully booked. Creating additional value will, however, become increasingly important in the future to attract visitors.
Your padel club wants to stand out from the rest. How can you make the experience for your customers world-class? Offering quality courts is only the beginning, there are ancillary services that have to be offered as well. Are there any ways to encourage visitors to stay or come earlier? Is there anything you can do to get them to come back more often?
Besides padel, there is a wide range of additional services that can be provided at a padel club. Gyms, jacuzzis, cafés, chiropractors, co-working spaces, exhibit matches, and a "state-of-the-art" shop are some of the amenities on offer.
To create added value, your target audience must embrace all of these ancillary services. As a result, think about how you want your club to be perceived and what kind of audience you want to attract. Select peripheral services geared toward your target market. If you build a gym for people who don't train, you'll end up with an empty facility without any added value.
2. Ceiling height
Because it's so important, we'll bring up this topic again. You need at least 7 meters to stand in a future competition. If you want to stand higher, aim for a ceiling height of 9-12 meters.
High-level players appreciate high lobs, so low ceiling clubs are less important. The club will suffer if players are frustrated with the roof touch, which will lead to them blaming the club.
3. Pricing
Depending on their location, padel clubs can have a wide price range. There are some areas where the hourly rate is 15 Euros, while other areas may charge 50 Euros. A meal during primetime, such as an evening or weekend, is generally more expensive, whereas a meal during the day is typically cheaper.
As a way to build customer loyalty, you can offer memberships that reduce hourly rates, and if certain hours are difficult for you to cover, you can offer a 10 Hours card with a reduced price.
The revenue of an outdoor padel club will be lower during the winter months and on wet days during the summer.
You may enjoy reading Pickleball vs. Paddle Tennis vs. Padel
4. Single courts
A single court can be a good complement to a doubles court when playing padel.
A single court also allows two people to play together instead of four, and takes up less space. Keeping the ball in play is easier, so they are a great alternative for beginners who want to learn the basics.
5. Acoustics
If you build padel courts outdoors instead of indoors, you won't have to worry about acoustics.
Padel is a sport that causes loud noises because of its hard racket slams and continuous communication. An indoor environment with relatively narrow pathways and glass walls amplifies the noise. If the sound level is muted both on the court and outside, the experience will be much more enjoyable.
Padel clubs can be made more acoustic by covering their walls with acoustic fabric. Sound should be absorbed most effectively by fabric that is placed some distance from the wall. A matte fabric also doesn't reflect light, so it prevents glare from dazzling players. Acoustic fabrics can prevent the club's walls from being painted if they are worn out.
Acoustic tiles are often used in conjunction with sound-absorbing fabric. For good sound absorption, you may only need 30-50% of the roof covered with tiles. Many people choose to cover the entire roof with tiles. Additionally, you could improve acoustics with floor mats.
6. Ceiling and wall colors
In the padel club, choosing the right wall color is a matter of preference. In new luxurious clubs, gray walls are the trend. It's easier to see a ball in grey because it creates an excellent contrast with it. Choosing a black color is not recommended as it makes it hard to judge the distance to the ball.
An ideal ceiling color should be uniform so that it doesn't appear cluttered. Gray or white acoustic tiles can be used if you are covering the roof completely.
7. Stands
When you build a padel club, you probably don't think of stands, but they're an important feature if you plan to organize events of a higher level. Stands with sufficient space around them, as well as a bit more space, are usually built next to center courts, as they create a premium feel and are typically preferred by top players.
8. Ball stop nets
It is very easy to prevent padel balls from falling into the court with the help of a ball net. Balls can be caught by these nets as they move between courts and are perfect for having several courts close together.
Having ball stop nets outdoors is also as important in preventing balls from being lost.
9. Lighting
For a good padel experience, the right lighting is essential. A uniform distribution of light across the court should prevent players from becoming dazzled. Playing outside at any time of day can also be made easier with the right lighting.
Budget and quality requirements play a significant role in choosing a padel club lighting solution. The lighting must meet higher standards if you are planning to broadcast.
You will decide how your padel club's economy and gaming experience will be affected. Explore the options available to you.
10. Make and model
Padel courts are offered by many suppliers. It is the brands they work with as well as the materials and construction methods they use that makes them different. Ask for references from suppliers and look at their court installations.
Many suppliers find it difficult to keep up with the growing demand for padel, so check delivery times before choosing a supplier.
In addition to choosing a provider, you also have to choose the kind of court you want to establish. In the following section, we describe the types of courts.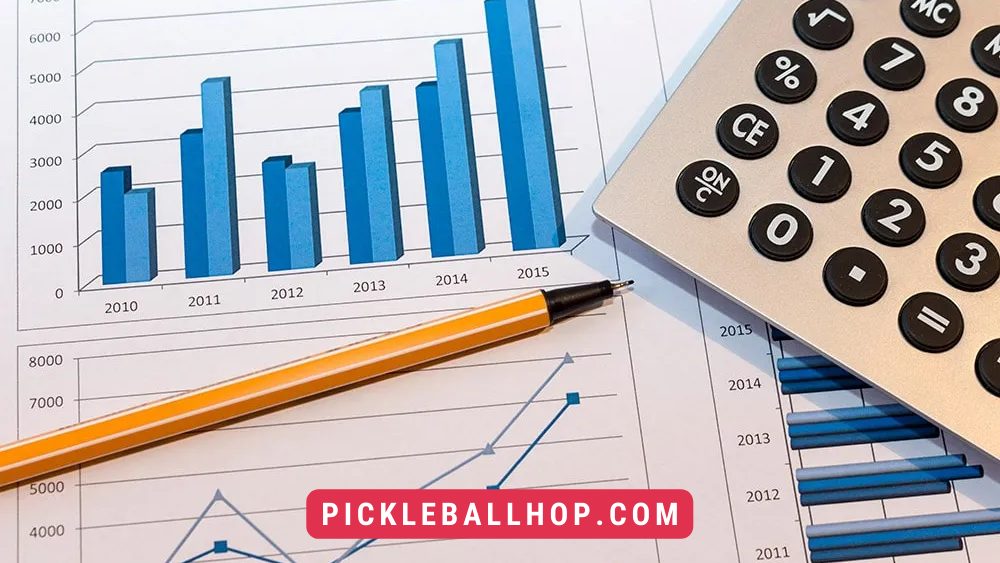 11. Profitability and the economy
Padel clubs should maximize their investment income by increasing their average sales per customer and having a high court occupancy rate.
The vacancy rate at courts
It all comes down to your location if you want to start a successful padel club. Padel players in your area are likely to find you if there are many of them.
It is essential to have as many occupied rooms during the daytime as possible since evenings and weekends are the most popular times. During the weekdays, you may want to offer reduced prices or Americano events during the day.
Per-customer average sales
In order to increase average sales per customer, you must attract customers to your padel club. The club can accomplish this by employing proactive sales strategies in terms of the shop, cafe, and other ancillary services.
Many factors need to be taken into account, including the environment itself and the commitment of the staff. What would be the effect of an increase in average sales of 5€ per customer on annual sales?
Optimizing space
The surfaces at a padel club are often left over when they are not being used. Look for another use for those surfaces before putting an extra sofa there. Something that will generate revenue. Vendor machines, games, and activities can all be used in the left-over space.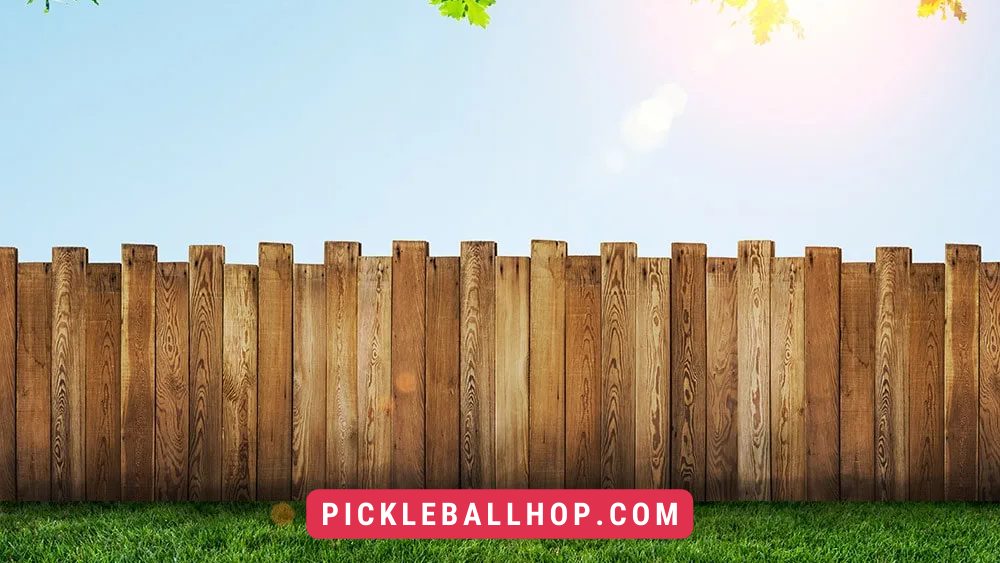 Build a private padel court [On plot]
There are a few tips that you can follow in order to succeed with your padel court project if you are lucky enough to have space to build one on your plot.
Planning
It depends on your country and area whether or not you need a building permit for pétanque courts. Consult with your local authority before you get started.
For building a padel court, you'll need enough space. Further up in the article, you can find more details regarding how much space you need.
Groundwork
If your plot looks like it needs a well-leveled surface, it can be quite expensive to accomplish. A court's price typically does not include groundwork, so do your research beforehand. There is no need to find unpleasant surprises once the project begins.
Padel court purchase
If you're looking to install a padel court, it's important to choose one that has both pros and cons. Padel courts at private clubs are unlikely to be used as often as those at padel clubs, so the same requirements do not apply.
Below we list several padel court manufacturers and describe the different types available. Prior to making a decision, research the private padel courts they have built for. Ask for references.
Different types of padel courts
Padel courts are made of what material?
Framework
An aluminum or steel frame is typically used for padel courts. In order to accommodate weather and temperature changes, outdoor courts might have a slightly thicker frame profile.
Prime and galvanize the frame before painting it. The warranty period varies from manufacturer to manufacturer, but on average steel and aluminum structures have a five-year warranty.
Glass walls
Usually, a padel court is built with glass panes surrounding the entire court, and each pane can weigh over 100 kilos, so the panes must be installed correctly to prevent accidents.
Indoor courts should be constructed with a tempered glass of at least 10 mm, and outdoor courts should be constructed with glass of at least 12 mm to withstand the higher stress.
A typical glass section measures 3.20 x 2.40 meters.
Steel mesh
The glass sections on the sides are surrounded by steel mesh. Certain players who run into it as well as the mesh are exposed to ball contact. In order to improve the quality of the game and reduce the risk of injury, the real and sustainable mesh is crucial.
Artificial grass
The artificial grass used on padel courts comes in a variety of colors and designs. The composition of artificial turf can influence the gaming experience, and some turfs have a longer life expectancy than others.
The World Padel Tour uses artificial grass made by Mondo. Supercourt is available in blue and green. Because it is such a high quality product, it is a bit more expensive than other padels. It has a 7-year warranty.
Alternatively, if you do not want to spend a large sum on the most expensive artificial grasses, simpler variants work well for padel.
Lighting
Indoor or outdoor padel courts have different lighting depending on the indoor or outdoor space of the building.
It is vital that the light in the game is evenly distributed so players will not be dazzled.
Different types of padel courts
Permanent padel courts
A padel court can be made of aluminum or steel and has different kinds of artificial grass, depending on whether it is used indoors or outdoors. A frame-and-glass construction is used on the back wall. Permanent courts vary in quality based on the supplier.
Panoramic padel courts
Padel courts with a panoramic back wall are much more visible than standard padel courts. Broadcasts of major tournaments are filmed on these courts, such as those of the World Padel Tour.
Portable padel courts
The portable or non-permanent nature of mobile padel courts makes them ideal for events or competitions that last only a short time. As long as the surface is even and smooth, you can install your portable padel court there.
Padel court and padel club financing
The cost of padel courts and padel clubs can be financed in several different ways.
Padel courts are now offered for lease by numerous companies, with the option of leasing them for a variety of terms, which will affect your monthly payment. If you can't afford the construction yourself or cannot obtain a loan, leasing might be a good option for you.
Having an organized financial plan and a business plan can help you secure bank loans. Foundation grants may also be an option.