How much do pro pickleball players make? Just like in any other sport, the top-paid pickleball players make a lot of money.
In this blog post, we'll take a look at who the highest-paid pickleball pros are and how much they earn. We'll also explore what makes these players so successful and how you can improve your own game.
So, whether you're just starting out in pickleball or you're looking to take your skills to the next level, keep reading for some interesting insights into the world of professional pickleball!
You may enjoy reading: How to Clean Your Pickleball Paddle?
That sounds fascinating, doesn't it? Then let's get started.
How Much Do Pro Pickleball Players Make?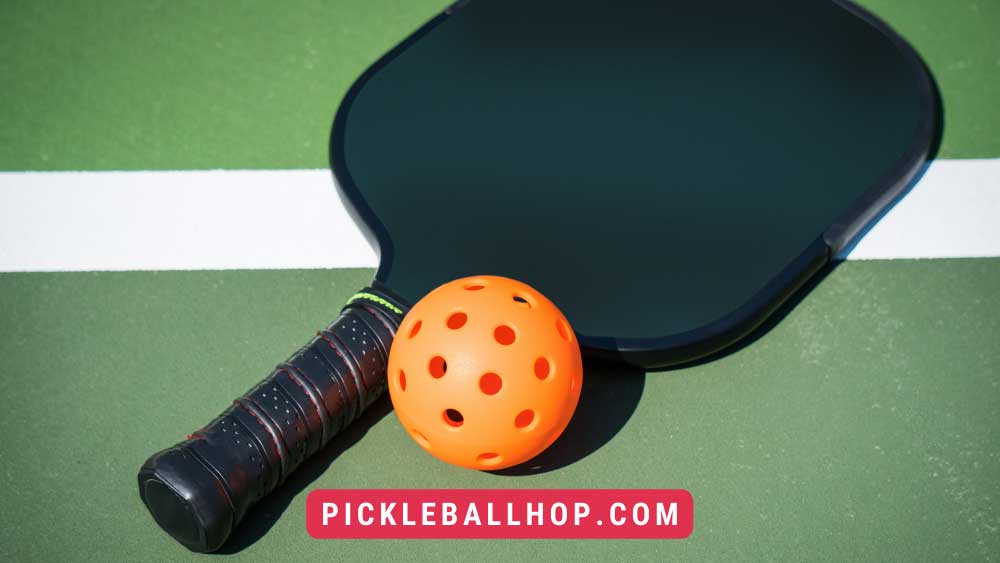 A professional pickleball player can expect to make between $20,000 and $250,000 per year. Usually, gear sponsorships are more valuable than tournament prizes, so they account for most of this income.
Like other athletes, pickleball players' earnings aren't predictable since they depend on a variety of variables, which we'll discuss in greater depth later.
Many tournaments require a minimum pickleball rating of 4.5. Check out our article on becoming a professional pickleball player if you're interested.
Income Sources for Pickleball Pros
In addition to playing pickleball professionally, pickleball players also generate income in other ways. Now let's look at each professional pickleball player's income sources.
1. Prize Money
In pickleball, prize money is obvious, but it isn't the main source of income.
It is because pickleball players lack sponsors that they are forced to search for alternatives to tournament prize money.
A $100,000 prize pool will be offered at the USA National Championship in 2022. However, only $3500 will be awarded to winners of the pro-gold medal in singles, while $10,000 will be offered to winners of the pro doubles.
It is important to remember that total prize money is not what is paid to a winning player at home, but rather is divided among all players according to their categories from a total prize pool of 100,000 dollars.
2. Sponsorships
An athlete's income is largely derived from sponsorships, one of the most lucrative sources of revenue. Due to pickleball's increasing popularity, more companies are starting to endorse players like Ben Johns.
As part of its sponsorship agreement with Lucy Kovalova, the FILA recently signed a contract. Similar to Selkirk and Paddletek, many pro paddle brands sponsor athletes.
It's important to remember that FILA and Selkirk Sports are exclusive sponsors of top-level athletes. To promote these big sports brands' products, you must be persistent until you are approached directly by them.
Other companies (besides those directly involved in pickleball) are also investing money because of pickleball's rapid growth and commercialization. Fox Sports and Hyundai, for example, have signed contracts with PPA. The giant brands may also sponsor individual players in the future.
3. Coaching/Camps
Coaching is also provided by professional pickleball players. In particular, during the holidays, they run a pickleball camp where amateurs can improve their games.
Pickleball players can earn a lot of money by hosting clinics and camps in various cities, but it takes a lot of time and effort. Depending on their rates and other engagements, pickleball players provide 20-40 hours of training per week.
4. YouTube/Blogs
A professional pickleball player might supplement their income through a YouTube channel or a blog, such as Sarah Ansboury.
In addition to teaching a few players in a camp, pro coaches can also teach all 4.8 million players via their blogs or videos.
Consequently, professional pickleball players may make money from ads and brand endorsements on YouTube and blogs by educating newcomers.
Some Major Tournament Prize Money
How much money can you earn from pickleball prize money if you want to become a professional player?
Prize money for various pro tournaments is shown in the table below. Please note that this is the total pool and not the prize for each player.
Pro Pickleball Association (PPA)
| | |
| --- | --- |
| Name | Prize Money |
| Atlanta GA | $65,000 |
| Orange Country Cup | $65,000 |
| Pro Players Cup | $38,250 |
Association of Pickleball Professionals (APP)
| | |
| --- | --- |
| Name | Prize Money |
| Punta Gorda | $40,000 |
| Delray Beach | $60,000 |
| Cincinnati | $30,000 |
| Los Angeles | $35,000 |
| So Cal Classic | $35,000 |
| New Jersey | $25,000 |
USA National Pickleball Championship
| | |
| --- | --- |
| Name | Prize Money |
| USA National Pickleball Championship | $100,000 |
Other Tournaments
| | |
| --- | --- |
| Name | Prize Money |
| USA National Pickleball Indoor Championship | $25,000 |
| Rocky Mountain Championships | $50,000 |
Some pickleball pros' net worth and earnings
It is motivating for newcomers and aspiring professionals to know how much pro pickleball players make.
The net worth, ranking points, and earnings of some of the top pickleball players can be seen below.
| | | | |
| --- | --- | --- | --- |
| Name | Ranking Points | Total Prize Money | Net Worth |
| Ben Johns | 18200 | $146,325 | 4 Million $ |
| Tyson McGuffin | 15700 | $84,075 | N/A |
| Simone Jardim | 13300 | $143,150 | N/A |
The cost of playing pickleball professionally
It is possible to play pickleball for between $50 and $1000, depending on a variety of factors. It depends on your budget and your willingness to spend. Pickleball costs can be divided into four heads.
Cost of Playing Essentials

Cost of a pickleball court

Costs and fees associated with tournaments

Cost of miscellaneous items
1. Cost of Playing Essentials
You may need the right pickle paddle if you are a newbie or an intermediate looking to improve your skills. A pickleball paddle guide is available on our website.
At least $100 is required for a good paddle. The budget you choose will also determine whether you need to buy a ball and shoes.
2. Cost of a pickleball court
A pickleball court can be rented by the hour or a recreation center court can be rented for a monthly fee. In any case, court costs are not high, with an hourly rate of $15 or even less. Depending on the city and day, the price may vary.
3. Costs and fees associated with tournaments
Professional players will surely be most concerned with tournament fees, travel costs, and lodging costs. You'll need to consider the tournament you are participating in as well as its location. It won't cost you a fortune to participate in a local tournament of 3.0 players.
But you would have to spend at least $1000 on one professional tournament. In addition to the fees, travel expenses, and hotel stays, this includes miscellaneous expenses. You shouldn't expect any returns if you don't win.
4. Costs of miscellaneous items
As a beginner, you can skip the accessories since they are not essential. These include towels, bands, fitness trackers, etc.
Is it possible to make a living playing pickleball?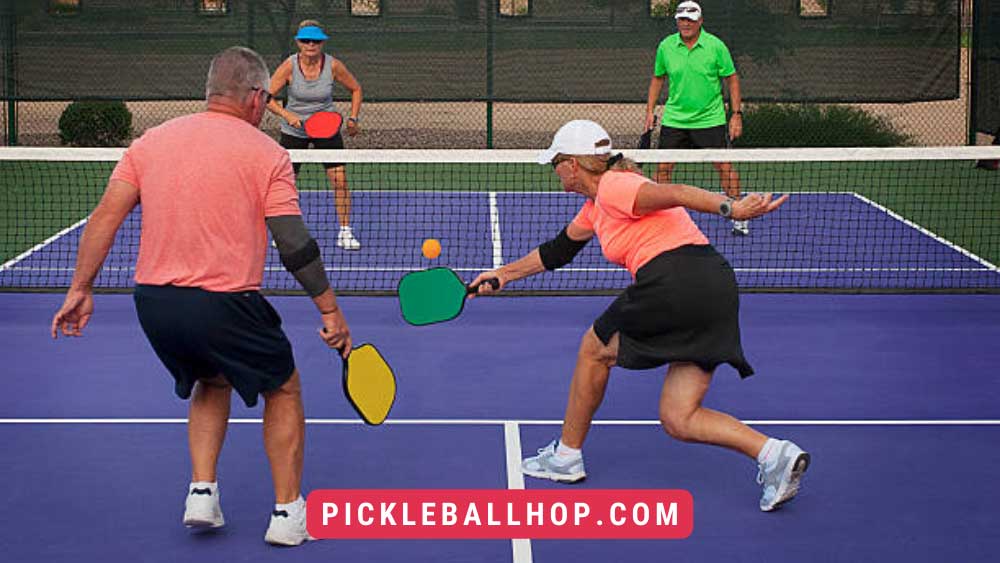 Pickleball can definitely be a source of income for you. However, sponsorships and tournament prizes are the only sources of income for most professional players. A great deal of time is still spent conducting camps and training. Sport is becoming more popular and commercialized, so things are improving. There are more opportunities now than ever before to make a living playing pickleball.
Playing pickleball professionally requires complete dedication and patience if you want to earn a living. Having won tournaments and acquired lucrative sponsorships allows you to quit your demanding day job as soon as possible.
You may enjoy reading: Best Pickleball Paddles
Who are some of the most famous pro pickleball players?
Some of the most famous professional pickleball players include:
Marty Gulbransen: A former professional tennis player, Marty has been ranked as high as number nine in the world in pickleball.
Logan Moore: A two-time US National Champion, Logan is currently ranked number one in the world in men's doubles.
Bailey Rutledge: The current women's world singles champion, Bailey is also a two-time US National Champion.
Simon Manley: A former professional tennis player, Simon is currently ranked number two in the world in men's singles.
These are just some of the many famous professional pickleball players out there. If you're looking to get into the sport, or are just curious about who the top players are, be sure to check out Best Pickleball Players
What are some of the most popular pro pickleball tournaments?
There are a variety of pro-pickleball tournaments that take place throughout the year. Some of the most popular include the US Open Pickleball Championships, the Professional Pickleball League World Championships, and the International Pickleball Federation World Championships. Each of these tournaments attracts top players from around the world and offers a high level of competition.
How do pickleball players make money?
Just like any other professional athlete, pickleball players make money through a combination of prize money, sponsorships, and endorsements.
The majority of pickleball players make the bulk of their money through prize money. As a pickleball coach, you can earn $10 an hour or more. Additionally, top pickleball players can earn up to $80,000 through sponsorship from companies or organizations.
Is there a pickleball player who makes the most money?
The answer to this question may surprise you. Ben Johns is the world's highest-paid pickleball player. Johns earns an estimated $250,000 a year as a professional athlete, a relatively small sum, but certainly sufficient to live comfortably. In addition, he has the highest net worth among pickleball players.
Final Thoughts
So, how much do pro pickleball players make? Fortunately, the answer isn't as simple as it seems. It's a bit long, but we'll get to the point. In the first place, salaries are determined by the rank and level of experience of the player. Players with more experience may make up to $2,000 per tournament, whereas beginners may only make $500 per tournament.
In addition to sponsorships from various companies, many professional pickleball players have sponsorships from various companies that can increase their income even more. Nevertheless, most professional pickleball players likely earn between $50,000 and $200,000. In spite of the game still being in its infancy, it's not too bad