Want to know what is the best material for a pickleball paddle? There's no need to feel alone. The difference between paddle materials is often difficult to understand for some people.
The material of the paddle is an important factor to consider when buying one, so you must choose one that suits your playing style and preferences.
This article discusses what materials are used to make pickleball paddles, including graphite, fiberglass composite, and wood. Our recommendations will vary based on the type of player, budget, and skill level, as well as their pros and cons.
What Is The Best Material For A Pickleball Paddle?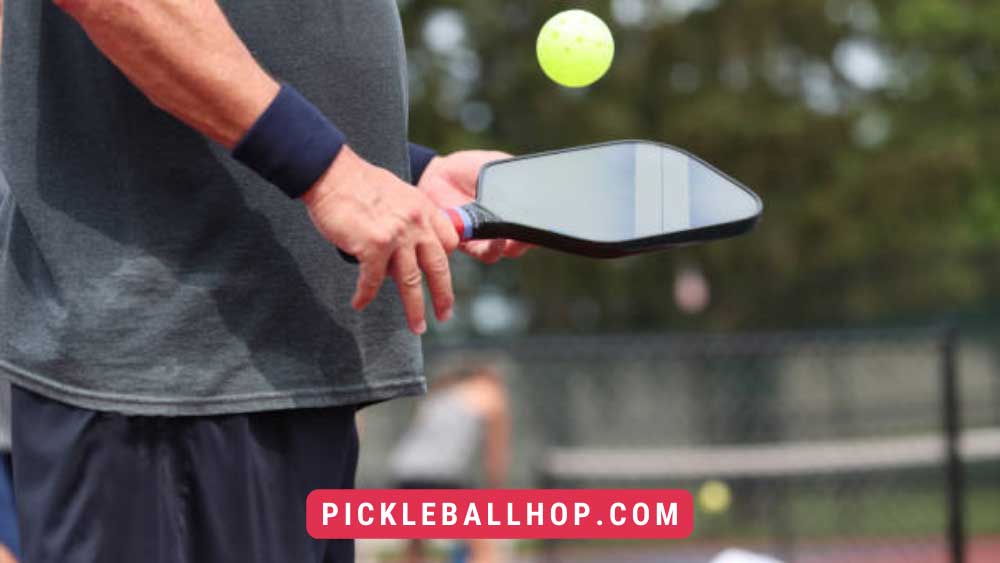 Composite fiberglass and graphite are the most popular and best materials for pickleball paddles. It depends on your playing style and preferences whether these two materials are better or worse. Wooden paddles should be avoided and only graphite and fiberglass should be used.
The following comparison will help you decide what is the best material for you or someone you love. Based on your skill level, you will be able to choose the best paddle material based on the comparison between graphite, composite, and wooden paddles.
Why Is It Important To Pick The Best Material For Pickleball Paddle?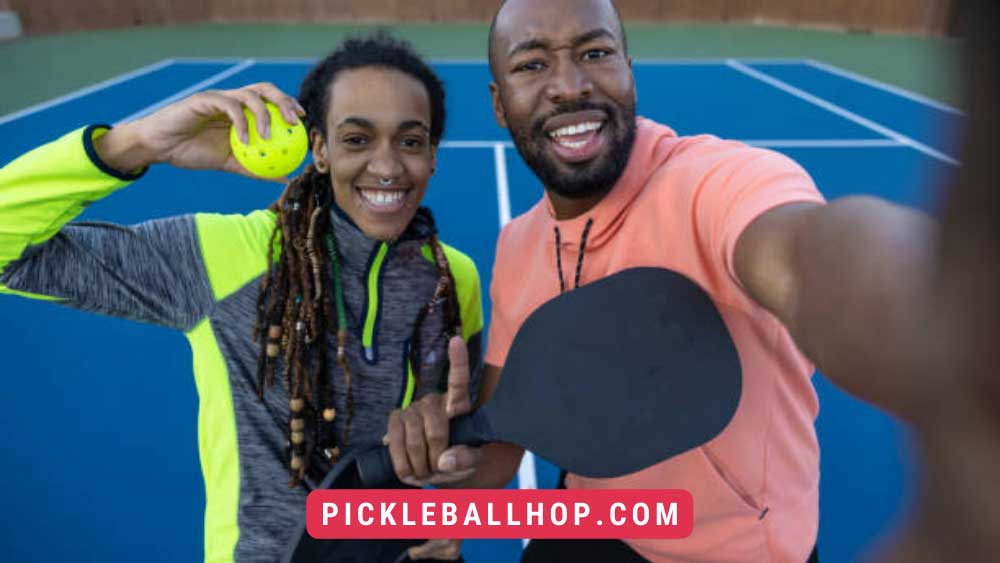 Your game is heavily influenced by the paddle you use. The paddle you choose should be ideal for you, so it's crucial to use it. However, any store will show you three different types of materials. There are different types of players for each, and each has its own benefits.
You will be able to improve your game if you choose the right material for your pickleball paddles since you will understand what each material provides and what it lacks. Making an informed decision will be easier if you do this.
Pickleball Paddle Construction
Paddles are constructed differently, so understanding their construction is important before discussing and comparing the three materials.
There are usually three layers to a pickleball paddle. Those on the sides are called faces or hitting surfaces, while the ones in the center are called the core.
Nomex, aluminum, or polymers are typically used for the core, while graphite or composite material is used for the hitting surface.
For wooden paddles, the face and core are one material.
This article discusses the difference between graphite and composite pickleball paddles in terms of the materials of the hitting surface or the face. Find out more about the paddle's core by reading this article.
Graphite Pickleball Paddles
The most expensive and lightest paddle material is graphite. For players who prefer control, graphite paddles are popular since they offer a good feel and touch.
Graphite paddles are perfect if you enjoy soft games and frequent dinks. A graphite paddle is also generally more durable than a wooden paddle.
Unfortunately, graphite paddles lack power, mainly because they are lightweight. The response of graphite paddles may not be optimal when you're serving on the baseline.
Composite Pickleball Paddles
There are different materials used to make composite pickleball paddles, hence the name composite. There is a price difference between these paddles and graphite paddles. You can find composite paddles in almost any weight range, despite the fact that they typically weigh more than graphite ones.
Paddles made from composite materials have recently gained popularity, mainly because they are cheaper than graphite paddles and have a textured surface. Several players, including some professionals, prefer fiberglass paddles due to the textured surface that provides more spin on the ball.
Furthermore, composite paddles are considered to be more powerful by many players than graphite ones. Power players and those who hit serves and passing shots will benefit from them.
Wooden Pickleball Paddles
Wooden paddles were the first pickleball paddles, but with better materials available, wooden paddles have become less popular. As compared with graphite or composite paddles, they don't provide as much control or spin. For guests or as an introduction to the game, many people keep wooden paddles. Otherwise, they simply aren't useful.
Paddles made from wood, however, are relatively cheaper and have a longer lifespan. So, if you are looking to purchase paddles for kids, community centers, or schools, these can be a good choice.
Furthermore, many beginners begin by using a wooden paddle to familiarize themselves with the sport and learn about their preferences before moving on to a graphite or fiberglass paddle. Wooden paddles have both a wooden core and a wooden face.
Graphite vs Composite Pickleball Paddles
Let's compare graphite and composite pickleball paddles now that wooden paddles are out of the picture.
Power vs Control
Consider whether you're a power or control player when comparing graphite vs composite paddles. Your shots will be more powerful if you use composite paddles instead of graphite paddles.
Spin
Pickleball paddles made from composite materials have an edge when it comes to spin. With textured surfaces, fiberglass composite paddles provide extra spin. Due to their spin and affordability, fiberglass paddles are becoming increasingly popular.
Weight
There is no doubt that graphite wins here. Paddles made from graphite are lighter than paddles made from composite or wood. Graphite paddles are still available in midweight and heavy weights, but they are lighter than their fiberglass counterparts.
Cost
Pickleball paddles made from graphite or fiberglass are largely determined by their price. Fiberglass composites generally start at around $50. As a comparison, graphite paddles are around $65 and offer similar quality and features.
While graphite and composite paddles can be costly, most are priced at around $200.
Durability
The durability of graphite paddles is usually greater than that of composite paddles. In addition to the core, handle, and edge guard, other factors contribute to the overall durability of the product. You can also determine how long your paddle lasts by how you keep it.
In order to prolong the lifespan of your pickleball paddles, you should read our guide to cleaning and maintaining them.
Weight and texture are the main differences between graphite and composite pickleball paddles. There is no weight penalty associated with graphite pickleball paddles. Depending on the type of paddle, composite pickleball paddles can range from lighter to heavier, with textured surfaces that aid in spinning.
Graphite Pickleball Paddles
Pros
Lightweight

Exceptional control for soft play and dinking

Durable
Cons
Costly

Doesn't provide as much power as composite paddles
Composite Pickleball Paddles
Pros
Cost-effective

It is easier to spin on a textured surface

Playing power shots is easier
Cons
Ball is difficult to control

A heavier weight
Final Thoughts
It can be challenging to choose the right material for your pickleball paddle, especially if it's your first purchase. You can find the best pickleball paddle material by comparing graphite vs composite pickleball paddles.
In most cases, wooden paddles are not a good choice, though we have discussed them as well. Therefore, graphite and fiberglass are better.
Are you still confused? We've compiled a list of the best pickleball paddles.