Are you suffering from poor grip and blisters when playing pickleball? Finding the best pickleball gloves is the simple solution!
Players who are keen on playing should consider purchasing a glove because they have many other benefits and they are not that expensive. There is only one glove you need to buy since you will only use it on your playing arm!
The full buyer's guide below the reviews is a great place to start if you're new to buying the best pickleball gloves.
Why Should I Wear Pickleball Gloves?
Enhanced Grip
The palm and finger sections of most pickleball gloves are covered with sticky materials. Racket swings with more power benefit from increased adhesion. Using a glove also helps prevent forearm fatigue, since you don't need to grip your racket as hard as you would without one.
Sweat Absorption
Pickleball is an intense game, so you get quite sweaty while playing. It can make pickleball a little challenging for some people because sweaty hands make it difficult to play. You have to grip your racket very hard when sweat makes it slippery, otherwise, it will fly after a big shot.
There is excellent moisture absorption in pickleball gloves. You'll be able to grip your racket handle more easily with this method.
Warmth
It is useful to wear gloves in cold conditions because they provide additional warmth to varying degrees. When you get cold hands, your performance in racket sports suffers greatly. If you are an experienced racket sports player, you know this already. Gloves can prevent cold weather from affecting your performance by reducing your sense of touch and grip.
Protection
I can attest to the fact that racket sports can be extremely damaging to the hands. As a result of repeated friction between your palm and fingers, you may experience soreness and blisters after a long session. I'm looking at you, beginners! If your hands aren't used to this kind of wear, please be cautious.
Take a fall and rub your hands against the floor instead of scraping them. Often, pickleball players run and reach to get difficult balls, which is not uncommon. It is therefore definitely worthwhile to consider pickleball gloves for their protection alone.
1. Optima Max Grip Cabretta Leather Racquetball Gloves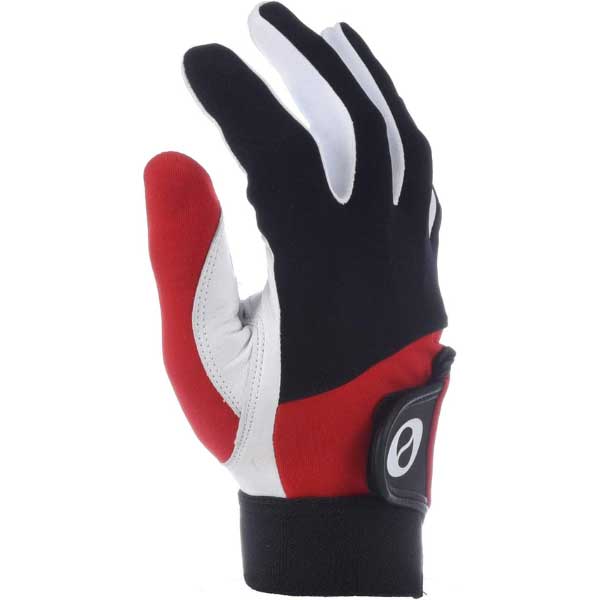 The Optima Racquetball glove may be of use to pickleball players who have difficulty maintaining paddle control on the court. This glove offers perfect paddle control due to its naturally sticky grip and ultra-thin Cabretta wool material. The palms of the Optima gloves are bolstered with Stay-Soft leather. Keeping contact with your paddle on the court prevents you from losing feel and control.
2. HEAD Leather Racquetball Gloves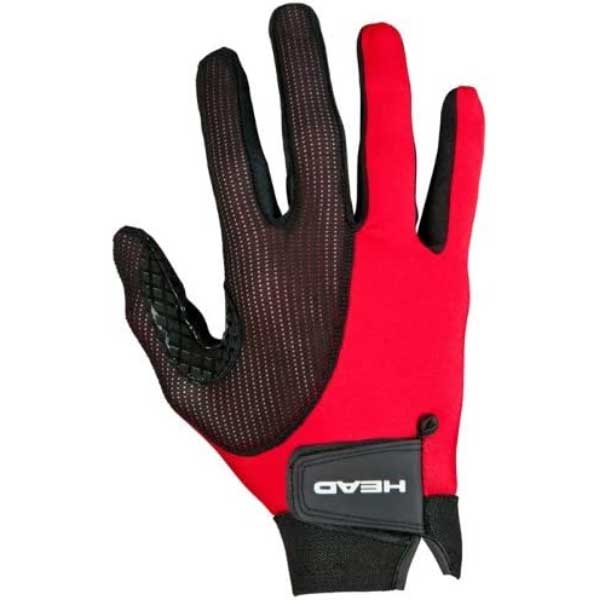 With its dynamic flexibility and lightweight properties, this glove is perfect for racquetball players. It is composed of synthetic leather. With its webbed silicone grip, this pickleball paddle protects your palms and thumbs. The grip is also sticky, so you'll keep complete control over the paddle.
The top of the glove is made of spandex, which circulates heat and keeps it breathable. Even after prolonged play on the court, your hands will remain cool. In addition, the knuckles are covered by built-in protection, making it unlikely for them to be damaged by dive shots.
3. Bionic Racquetball Gloves
For those seeking a more durable and tough glove, the Bionic Racquetball glove is a great choice. The Bionic glove is made from washable goatskin leather that is both abrasion-resistant, flexible, and durable. Hands can be protected from harsh surfaces by padding the knuckles when sliding or diving for the ball.
With an anatomical pad system in the glove, you are able to have a better grip on your racquet or paddle. A total of eleven terry fabric mini-towels within the glove wick away moisture and help to keep your hands dry and comfortable. A supportive wrist band complements the glove's form-fitting features.
4. HEAD Leather Racquetball Glove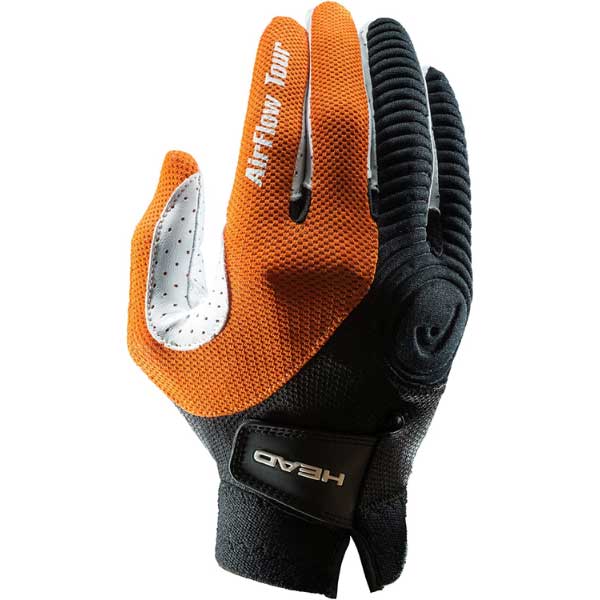 The Head Airflow Tour Racquetball Gloves feature premium perforated Cabretta leather in the palm. Due to the leather's microscopic perforations, your hands remain dry and cool while maintaining grip quality and protection.
To protect the knuckle area during miss-hits, dives, and stumbles, another layer of Airprene is placed around the knuckles. The upper portion of the glove is composed of nylon mesh that pulls air into the glove and draws moisture away from your hands.
5. Python Vintage Synthetic Racquetball Gloves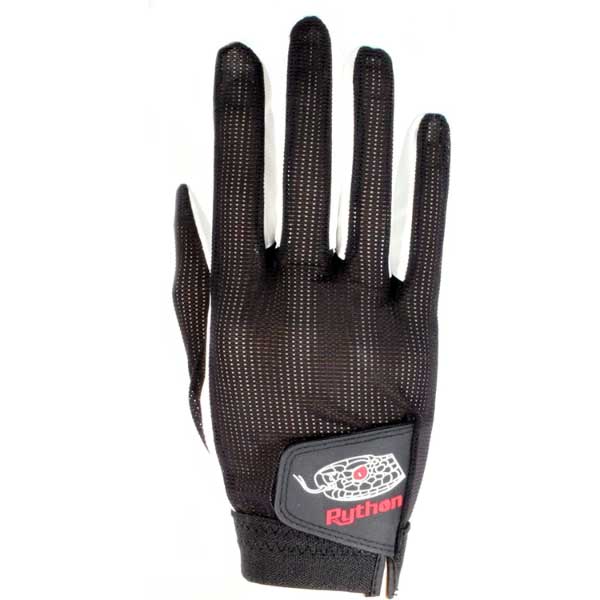 Designed for those who want lightweight racquetball gloves that grip like a python, the Python Vintage Synthetic Racquetball Gloves are lightweight and grip like a python. An elasticized network is present at the rear of the glove, ensuring a snug fit and keeping the hand cool. Pickleball paddles are made of synthetic leather, which provides an excellent grip. The palm and fingers are covered in robust synthetic leather. With its lock stitching, the glove is long-lasting and durable, and its 1″ wide wrist elastic gives the user enhanced control over their hand. If you want lightweight gloves with a firm grip, Python Vintage Synthetic Racquetball Gloves are a great option.
6. Wilson Clutch Racquetball Gloves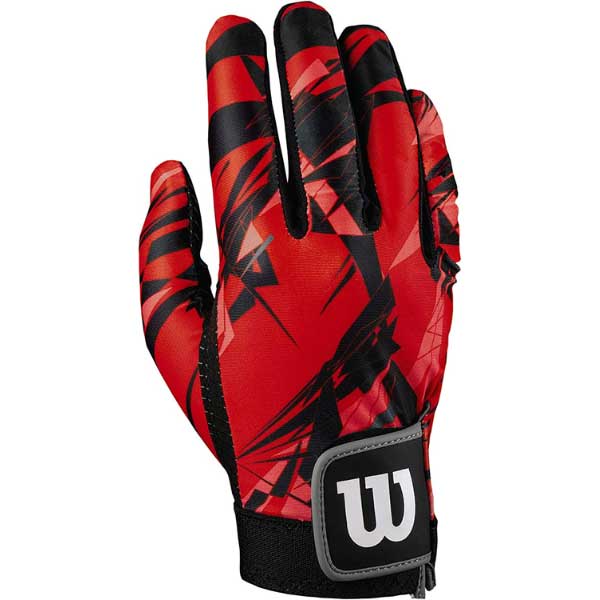 Wilson's Clutch Racquetball Glove is an eye-catching glove packed with power. Because of Wilson's patented Sticky Skin technology, these pickleball gloves have a strong grip and lock-tight hold on the paddle. The gloves feature superior microfibre suede leather as an additional layer of protection, and diving pads are placed around crucial areas of the glove.
When you put on a Wilson Clutch Glove, you'll immediately realize how well they've done with this design: the gloves are ultralight, don't bunch up like other gloves, and have an extremely sticky grip.
7. Franklin Sports Pickleball-X Performance Gloves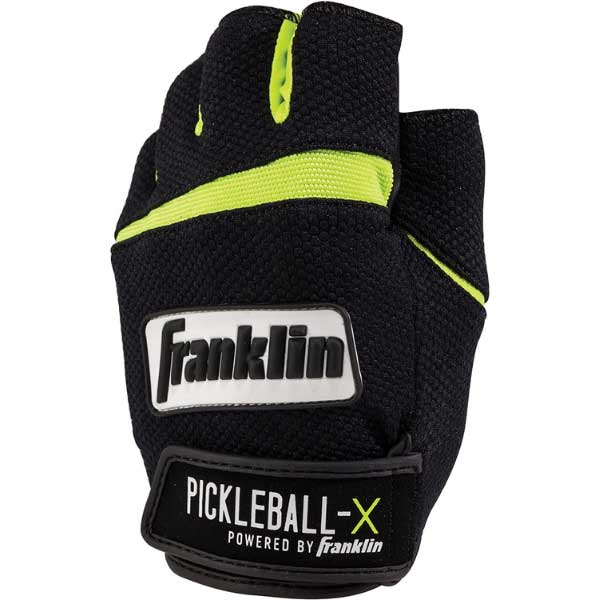 While playing pickleball, Franklin Sports Pickleball-X Performance gloves stay in place thanks to wrist straps. In addition to providing a solid grip on the palm, breathable leather wicks away perspiration.
To minimize blisters and pain, the index and thumb fingers also have extra cushioning. Franklin Pickleball-X Performance Glove also features cutaway fingertips, which help to keep your hands dry and cool while playing the sport.
You can also learn more about Franklin Sports Pickleball-X Performance glove in this video:
8. Selkirk Attaktix Pickleball Gloves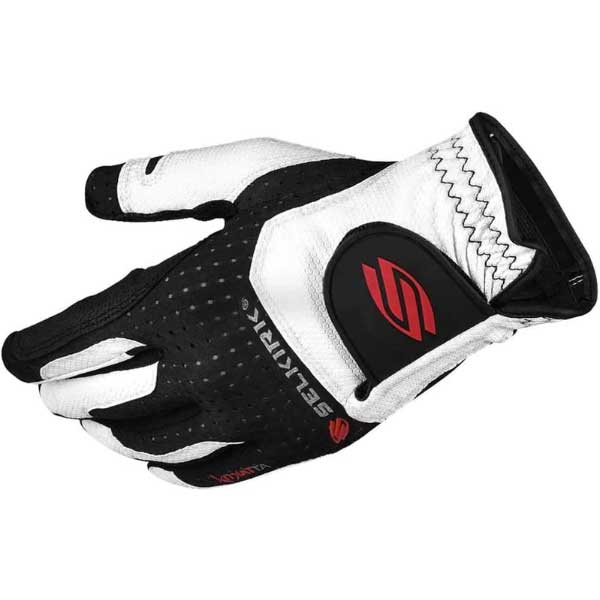 FLEX-FIT technology on the Selkirk Attaktix allows the glove to provide you with outstanding paddle control because of exceptional fit, making it feel as if you are wearing a second skin.
Its superior leather is protective and breathable, which ensures your hands remain cool while your grip remains unbreakable. Unlike many gloves, the Selkirk Attaktix glove molds quickly to the shape of your hands.
9. ProKennex Pure 1 Pickleball Gloves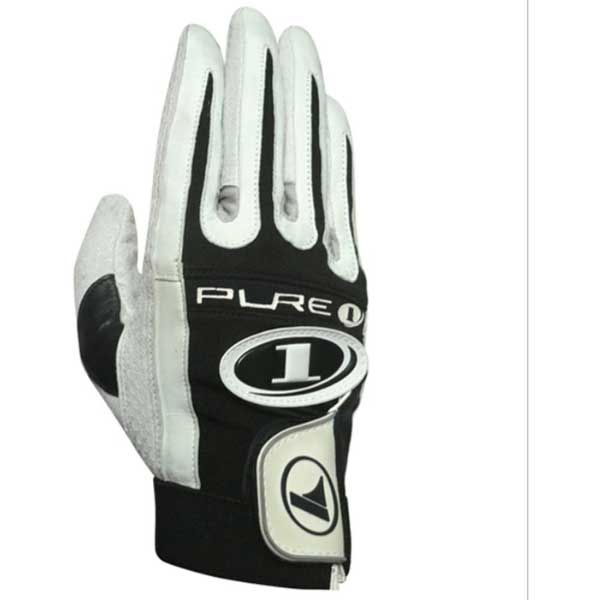 This ProKennex Pure One Pickleball Glove is made with Pittard's Quartz Cabretta leather for superior grip, protection, and "feel" over the pickleball paddle. Due to its micro-channeling lycra and custom-boxed sheepskin leather, the glove can be fitted to your hand to ensure it feels like a second skin, preventing distraction while playing.
Last but not least, the Neoprene pads on the glove's knuckles keep your hands protected while diving and skiing.
10. Tourna Sports Pickleball Gloves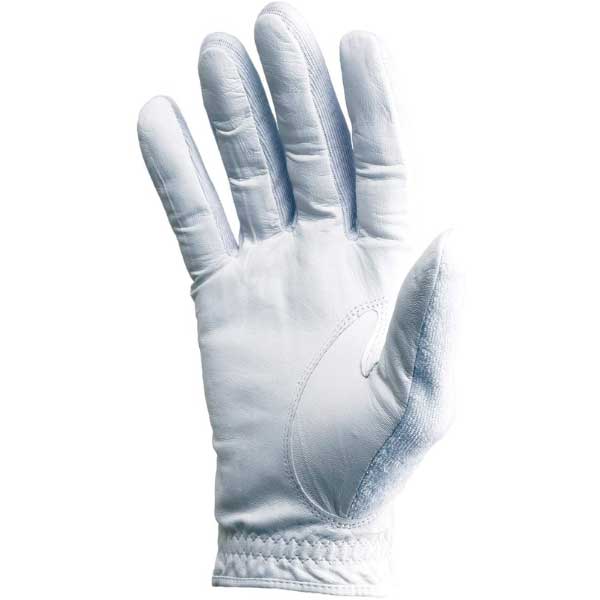 A good pickleball glove that keeps your hands warm and dry while playing is the Tourna Hot Glove Mitt. In cold weather, you can wrap your hands in this 100% breathable fleece mitt to keep your hands warm while holding your pickleball paddle.
A gentle match, warm-up, or practice session is ideal for the Tourna gloves. If you have cold hands when you play pickleball, you should invest in some Tourna Hot Mitts.
Buyer's Guide
Type of Leather
The leather in the palm section of pickleball gloves is one of the most important aspects. Leather comes in a variety of types, each with its own benefits and drawbacks. Sheepskin is a popular material for pickleball gloves. Below are a few comparisons of the main types.
| | | |
| --- | --- | --- |
| Leather | Pros | Cons |
| Goatskin | Sheepskin-like softness and cheap price | With time, the softness and durability diminish |
| Sheepskin | Durable and soft | Costly |
| Synthetic | Grip is enhanced by the textured surface | Comfortable and soft on average |
| Tackified | Providing maximum grip | Changing from forehand to backhand is harder |
Size Availability
Pickleball gloves should be too snug to fit you. The tighter the belt, the more restricted your movements will be and the more uncomfortable it will be. Furthermore, one that is too tight will feel uncomfortable and may make it difficult to grip the handle effectively.
The size range of pickleball gloves is wide, but if you fall in either extreme, you may have difficulty finding your size. It is therefore advisable to check the glove first before deciding whether it is the right glove for you.
Breathability
Combined with sweat, gloves can leave your hands feeling quite uncomfortable, as previously mentioned. The breathability of a pickleball glove is therefore important. It was common for the palms of many shirts to have perforations in order to allow adequate airflow.
There are also some designs that do not require fingers. There are even better options for airflow, but fewer protections are offered.
Style
Last but not least, you should consider your style. As with your shirt and shoes, a pickleball glove should be part of your pickleball outfit. Remember, you cannot swap it out every session like your shirt and shoes. You don't have to buy more gloves unless you want to! To make sure that your pickleball attire fits all of your clothes, pick a color and design that goes well with everything.
You may enjoy reading Best Quiet Pickleball Paddles
FAQs
How Are Pickleball Gloves Made?
Leather is usually used for pickleball gloves. There is, however, a difference in quality between models when it comes to this leather. The best leather is sheepskin, as it is soft, durable, and comfortable, while synthetic leather is harder and less comfortable.
How Do Pickleball Gloves Differ From Racquetball Gloves?
There are many similarities between pickleball gloves and racquetball gloves. The requirements for both sports are closely aligned because they feature similar rackets. Most leather gloves feature wrist straps and are comfortable, protective, and breathable.
How Much Sweat Do Your Hands Produce?
Pickleball gloves aren't necessary for most people since their hands do not sweat much during play. In addition to soaking up sweat, gloves provide comfort, and protection, and enhance your appearance!
Is it possible to use a better grip instead of a glove?
If your existing pickleball grip becomes worn out, pickleball grips are a great alternative. Their main benefit, however, is improving grip (and comfort, as a result). Some players prefer not to wear gloves, even though they offer more benefits across the board.
How do summer and winter pickleball gloves differ?
Pickleball gloves for cold weather and summer are hard to find right now. There are, however, certain models that are more suitable for one than for the other. For instance, Franklin Sports makes a pickleball glove. Having a fingerless design and being highly breathable, it is perfect for summer.
How Does a Glove Affect My Playing?
Without a doubt. The purpose of gloves is to absorb sweat, improve your grip, and keep you warm and protected. Your game will be enhanced by all of these factors. Gloves have only one drawback: they can negatively affect the feel of the ball and handle. It is, therefore, best to avoid wearing thick gloves.
Conclusion
If you wish to enhance your performance, pickleball gloves are an excellent piece of equipment you should definitely consider investing in. Our overall impression of the pickleball gloves on this list is very positive, and selecting a winner is difficult.
We've decided that the Franklin Sports pickleball glove is the best pickleball glove on the market right now. Among the other gloves, it was the only one with the combination of breathability and style that allowed it to take the top spot.
HEAD Leather Racquetball Glove placed second in our rankings, just narrowly missing out. In many areas, it actually beat the Franklin Sports glove, however, it is twice as expensive as the Franklin Sports glove.
Do you want to learn more about pickleball? Check out our guide about pickleball paddles, rackets, and pickleball shirts.