Do you have questions about what to wear to play pickleball? We have all the information you need!
Pickleball has no strict dress code (or pickleball etiquette) stating what you should wear on the court, but it's vital that you choose your pickleball outfit carefully.
Wearing the right pickleball clothes won't just make you look good – it will also affect your performance.
You may enjoy reading Best Lightweight Pickleball Paddles
It will help you move easily and concentrate on your game if you wear the right clothing for pickleball. In addition, it can strengthen your psychological state, boosting your confidence and enabling you to succeed in court.
You should wear pickleball clothing no matter your level of skill. Here's how to choose pickleball attire.
What to look for in pickleball clothing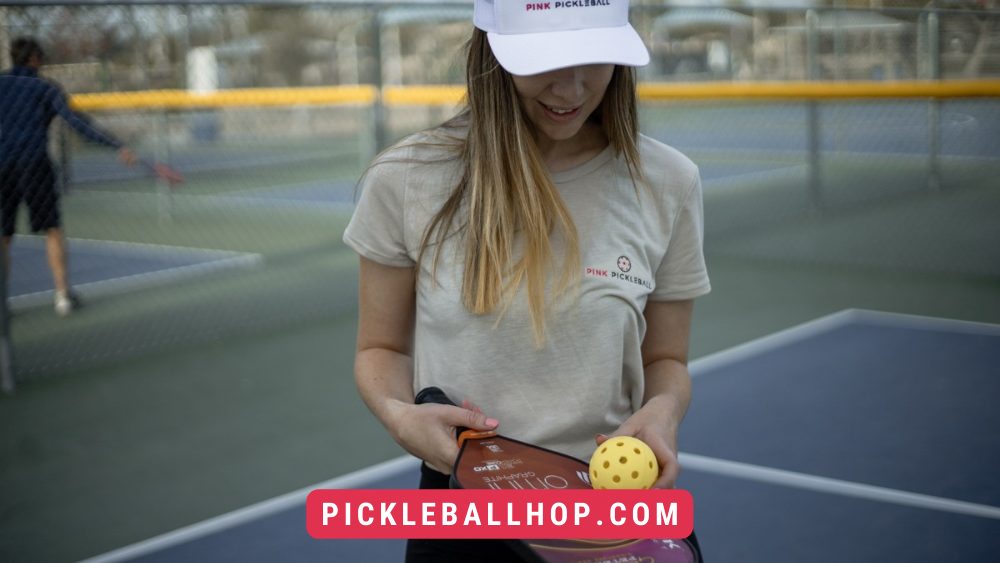 It's critical to choose the right pickleball clothing for you, but it doesn't have to be difficult. In fact, it's quite simple!
In the end, it comes down to your own preferences and needs when choosing your pickleball outfit, but here are a few considerations to keep in mind.
Comfort is essential
Though pickleball is becoming more and more popular as a form of exercise, it is still a sport.
It is important to be able to move easily when playing pickleball, regardless of whether you play fun games or competitive ones.
Since reaction time matters, if you can't move in something you love and feel good in, you'll have no reason to wear it!
You will be able to improve your pickleball skills and prevent injuries by wearing clothes that allow you to move easily.
You may enjoy reading Best Selkirk Pickleball Paddles
If you want to, embrace color
It doesn't mean that your pickleball attire can't be stylish just because it's functional.
Pickleball is one of the most popular sports in the U.S. and one of the fastest-growing sports. There is an element of style to pickleball for players of all skill levels.
When playing pickleball, don't be afraid to stand out. You can actually stand out with Pickleball Hop!
Pickleball players should wear bright, colorful clothing. The purpose of the game is to have fun!
Don't forget about the weather
In spite of the rise of indoor pickleball, most games are still played outdoors.
When choosing what to wear to play pickleball, you should take the weather and the environment into account.
Pack a warm layer if you plan on playing in the evening so that you are protected from the sun. A rally can make you feel cold very quickly!
If you're planning to play outside in the cold, make sure you have layers you can remove or add without disrupting your game.
If you're going to be playing pickleball somewhere hot, you may want to choose fast-drying pickleball apparel.
You may enjoy reading Best Quiet Pickleball Paddles
What to wear to play pickleball
Here's what to wear for pickleball, now that you know what goes on the pickleball court.
Pickleball clothes should be comfortable, allow you to move freely, and can be layered when needed.
Pickleball outfits for ladies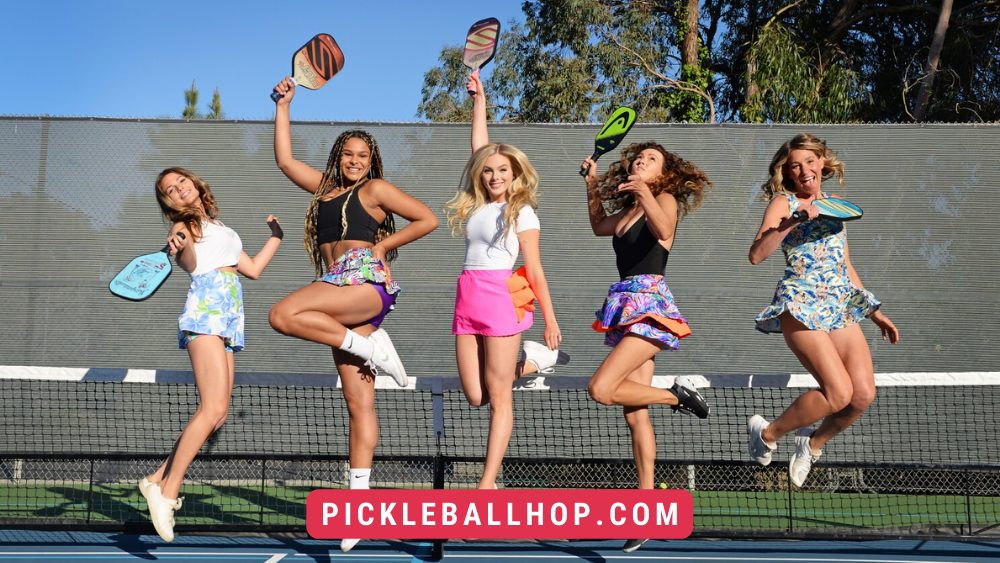 On the court, pickleball players enjoy experimenting with their styles.
Women's pickleball clothing designed specifically for the paddle sport is available in a variety of different colors and styles, but you do not have to buy pickleball clothing specifically if you do not wish to.
Having fun on the pickleball court is the most important thing about your pickleball outfits!
Pickleball players should have the following in their wardrobes:
Pickleball tops: t-shirts, tanks, long-sleeve shirts
Depending on the weather, you will probably wear different clothes while playing pickleball.
There are many active women's t-shirts, long-sleeve workout tops, and tank tops you can choose from, so feel free to wear whatever you like.
Whatever you choose, make sure it dries quickly after each match (pickleball is sweaty!) and doesn't interfere with your serving. The clothing you wear shouldn't cause a let-serve or – worse – a serving fault.
Pickleball bottoms: shorts, leggings, or a tennis skirt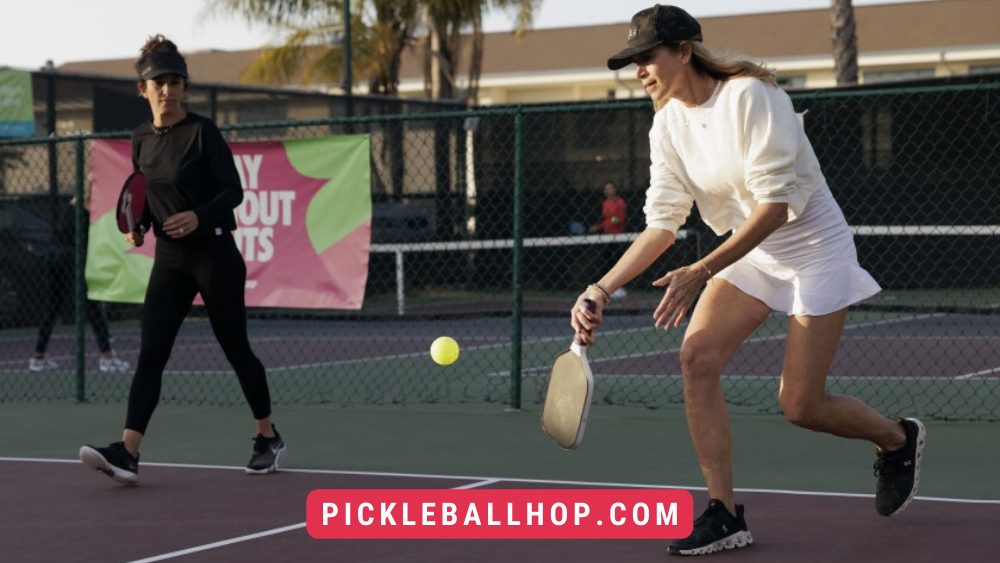 The lower half of your body can be dressed in whatever you wear to the gym or to an exercise class.
Since yoga leggings are so comfortable and easy to move in, they're a great option for playing pickleball.
Wear your sports shorts or tennis skirt instead if it is hot out. You can also wear tennis dresses in certain situations.
Bras for pickleball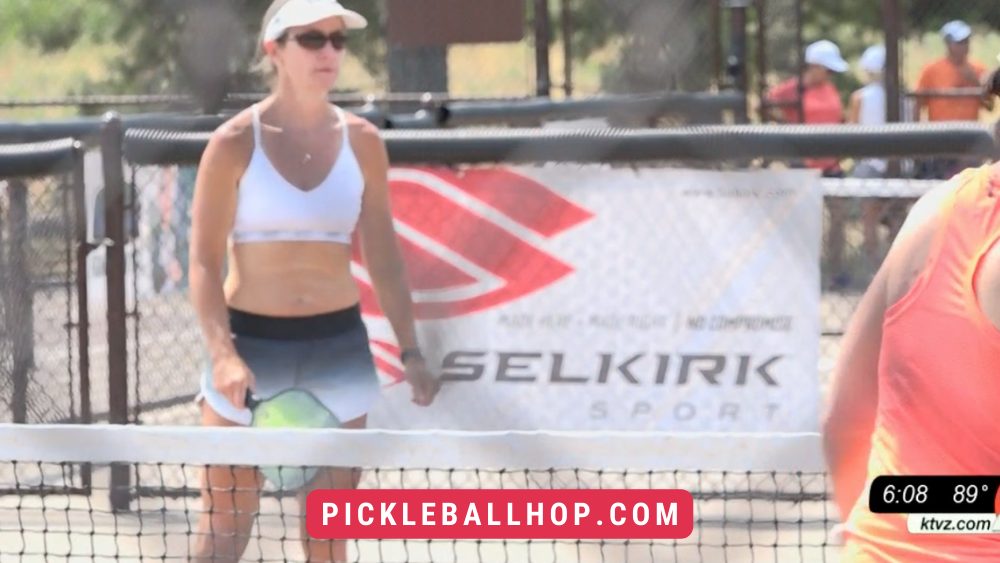 In addition to being a good aerobic workout, pickleball also involves a lot of lateral movement.
You should wear supportive sports bras while playing pickleball since you'll be moving around a lot.
With a removable pad and several funky colors, this one offers plenty of support.
Men's pickleball clothing
When choosing what to wear for pickleball, the same rules apply to men.
Every pickleball player should have these essentials in his wardrobe.
Pickleball t-shirts: sweat-resistant tank tops or long sleeves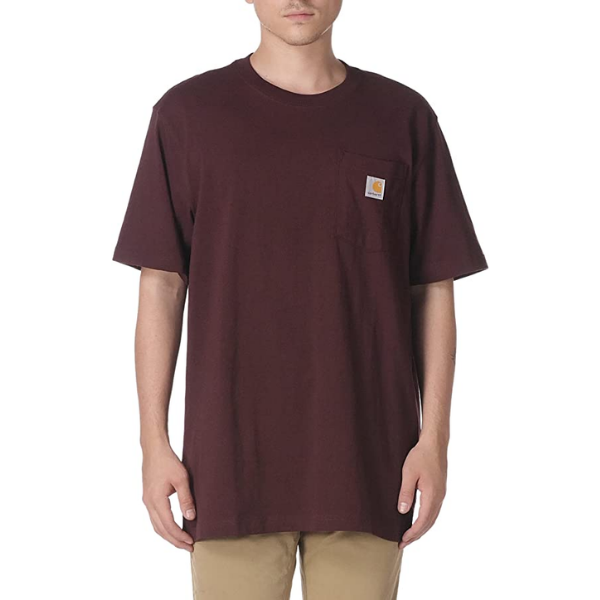 Wearing comfortable clothing is essential when playing pickleball.
Having an athletic top is not essential, but the quick-drying fabrics and loose fit will help you perform better.
No matter what kind of shirt you prefer, short sleeves, long sleeves, funny pickleball shirts, or any of the other options available right now, it comes down to personal preference.
Pickleball bottoms: shorts or sweatpants
Make sure your clothing doesn't restrict your movement when it comes to your legs.
Most of the time, shorts are the best choice. If it's cold, sweatpants will also do the trick.
Even though you can wear any shorts or pants for pickleball, some brands are now offering pickleball shorts that will stand up to long sessions. These include:
Pickleball accessories and more
Don't forget the rest! Now that you've covered the basics, let's move on. Clothing is just one element of choosing what to wear to play pickleball.
The following items will complete your pickleball outfit once you have all the essential pickleball clothing.
Pickleball shoes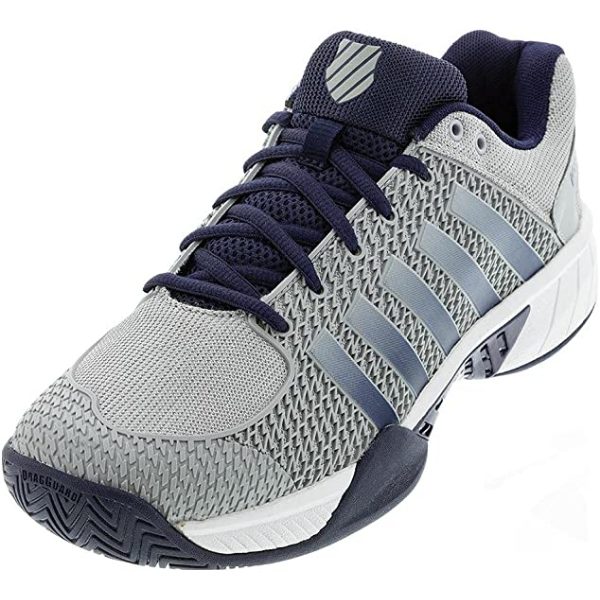 Playing pickleball on hard courts requires selecting the right pickleball shoes.
You should spend time researching pickleball shoes if there's one piece of pickleball clothing you should invest in.
Pickleball can be played both on outdoor courts and indoor courts, so you need to wear the right shoes to avoid many common injuries. Be sure to wear supportive shoes!
If you play regularly, get the right kind of shoes in addition to your regular tennis shoes or any other athletic shoe you already own.
For some of the best pickleball shoes available right now, see our full guide to buying the best pickleball shoes.
Pickleball hats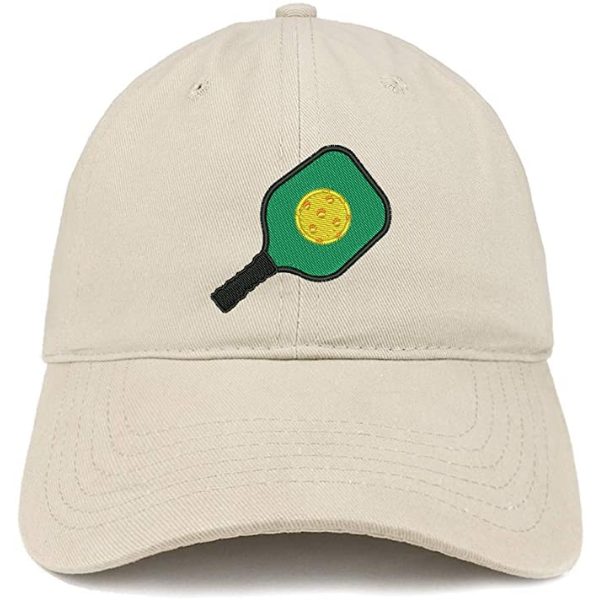 In sunny locations, pickleball is one of the most popular sports. You should wear a hat or visor when it is sunny where you play so the sun doesn't burn your eyes.
Both our premium pickleball hat and logo visor are designed to make you stand out on the court (for all the right reasons!) while also inspiring your best performance.
A bag to keep everything in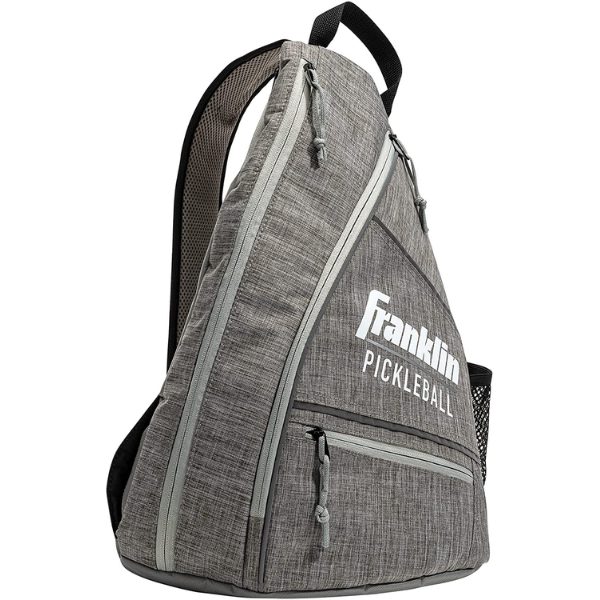 To play pickleball, you don't need a whole lot of equipment, but being prepared will help you win.
It will be easier to get to the court when you have a bag that you can use exclusively for pickleball.
Pickleball bags must be big enough to hold all the essentials, including pickleball balls and pickleball paddles.
This premium pickleball bag is designed to accommodate all your essentials. I guarantee it will spark a conversation with anyone passing by on the street.
What do you wear to play pickleball?
Would you like to suggest anything else about what to wear to play pickleball? If so, please share your thoughts below. you can also get help from this video:
You may enjoy reading best graphite pickleball paddles