Is it discouraging to realize there's a lot of work to do to organize a pickleball tournament in your area, or are you not sure How to Run a Pickleball Tournament? It is a lot of work to organize such an event, but we've compiled some tips to help simplify the process and help you succeed.
How to Run a Pickleball Tournament?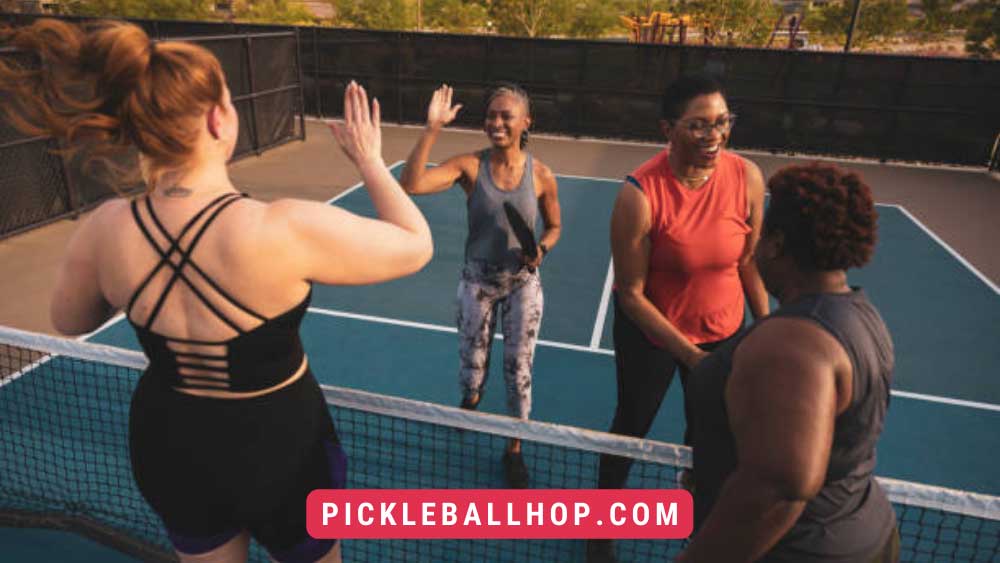 A pickleball tournament's top 10 tips are:
1. Plan ahead!
This procedure could take quite a while, and a number of unexpected problems and complications may arise, so it's better to be safe than sorry! Gather all of the tasks involved in organizing the tournament and make a list. Calculate how long you would need to complete all of them, and add two weeks on top of that!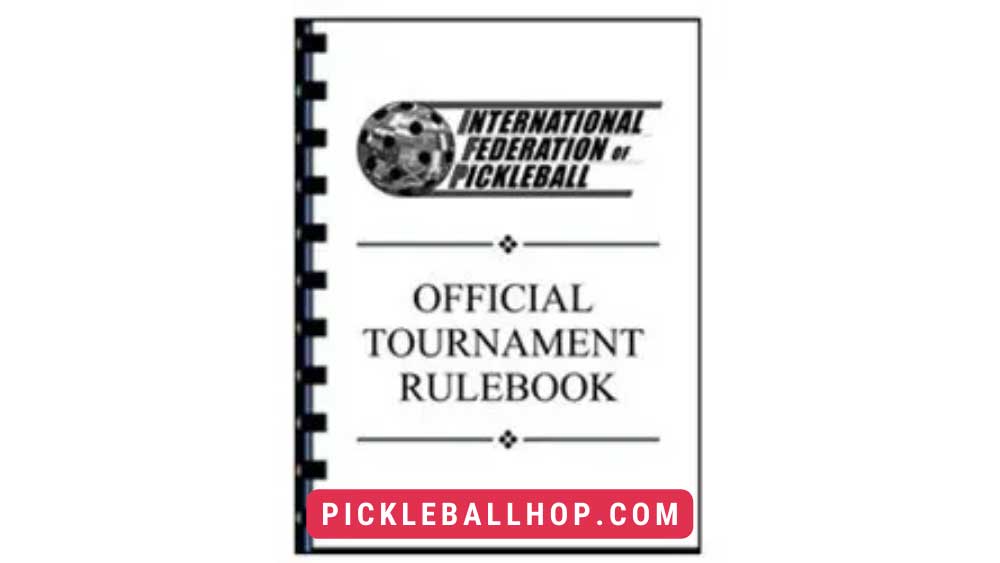 The first tournament at a new location, especially if it's the first one, can take longer than you expect.  
You can organize annual events much easier if you keep records of all the contacts (and write down the names of all the people involved and their contact information).
If everything runs smoothly and you finish everything on time, you'll be glad you took some time to relax and prepare so you can have fun with everyone else at the tournament.
2. Make a decision about the date as soon as possible:
Calculate how much time is needed for the process by deciding the date of the tournament first, and communicating the timeframe to other people involved.
In addition, defining the date early allows for any changes or delays to be dealt with without serious consequences for the contestants and other participants.  In order to promote the event and leave sufficient time for unexpected problems, set the date 2-3 months in advance.
3. Choose a tournament commissioner:
It is the commissioner's responsibility to advertise and promote the tournament. Selecting the right person for the role should be done at least 2-3 months in advance. It is recommended that you leave the commissioner more time to advertise the larger the tournament is. Registrations must also be received by this person a week before the tournament, and ladders must be set up.
Brackets and ladders for tournaments
This link will help you print your tournament brackets, it's a FREE resource.  A software program can help you organize a large tournament. There is software available from USAPA that can be used for tournaments.  Team seeds (doubles) and player seeds (singles) can be determined by the program. Age and skill level brackets can be created for double-elimination tournaments.
For those running large tournaments (100+ participants), Pickleballtournaments.com Software is the perfect solution that allows organizing tournaments, giving participants the option to sign-up online, and posting draw sheets to the USAPA website.  Their website also allows you to advertise your tournament.
4. Pick a pickleball tournament venue
For more information on what court size you need for your tournament, check out the USAPA rules. It takes an average of 40 to 60 minutes for a match to be completed. In the beginning, they may be shorter, while towards the end, they may be longer. When considering the size of the venue and the duration of the reservation, you need to take all of these things into consideration. You can also read Pickleball Kitchen Rules
5. Choose your tournament type
A promotional tournament is the best choice for your first tournament. While you learn the process, it might be a good idea for contestants not to receive Tournament Points if a tournament is successful. When you learn How to Run a Pickleball Tournament successfully, you can switch the type to "sanctioned" and comply with a number of requirements.
6. Determine the tournament's total cost
This is the most essential step since it is here where you determine your pickleball tournament's final outcome. It might be helpful for you and your staff to ask themselves:
Can people buy food and drinks from stands or will you serve them for free?

Are you going to hire staff or will you rely on volunteers?

Is there an option for participants to donate instead of paying for tournament participation?

Do you plan to award cash prizes, medals, or T-shirts to participants?

How many pickleball nets do you have for all the courts? Alternatively, you can rent them or contact sponsors.
You can calculate your income and expenses once you have decided on these questions. You can find sponsors for your pickleball tournament if you determine that your income does not cover the expenses. In exchange for sponsoring the tournament, pickleball equipment brands may want to advertise their merchandise and set up stands to sell their equipment.
7. Apart from the pickleball tournament, plan some fun activities
While most people will come to your event to participate in the tournament, planning a few fun activities for them to meet and socialize would make the event more enjoyable for everyone. Making new friends and having a pleasant experience might motivate participants to attend future tournaments.
If there will be kids at the tournament, think about ways to keep them occupied since they may become bored with the hours of play – you could have a film screening, marshmallow roast, or kiddie races organized by volunteers. If you want to learn how to play pickleball, consider setting up a junior clinic or fun drills.
8. The website or Facebook page for the tournament is a must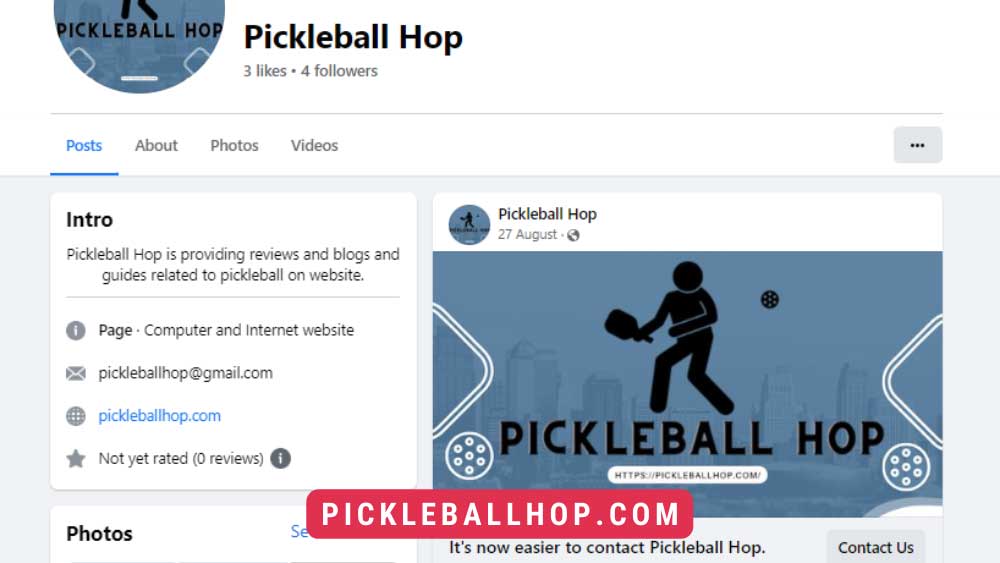 There are a variety of reasons why you might want to set up a website.
A website with all the relevant information will make promoting your pickleball tournament easier. Social media platforms are a great way to share your website link.
It is more likely that participants will be misinformed about your tournament if you provide them with relevant information.
Making the registration process easier and simpler by creating a registration form and placing it on your website is a great way to simplify process. Payment can be made online so that the staff doesn't have to handle the money or risk losing it.
9. Get a photographer to take your photos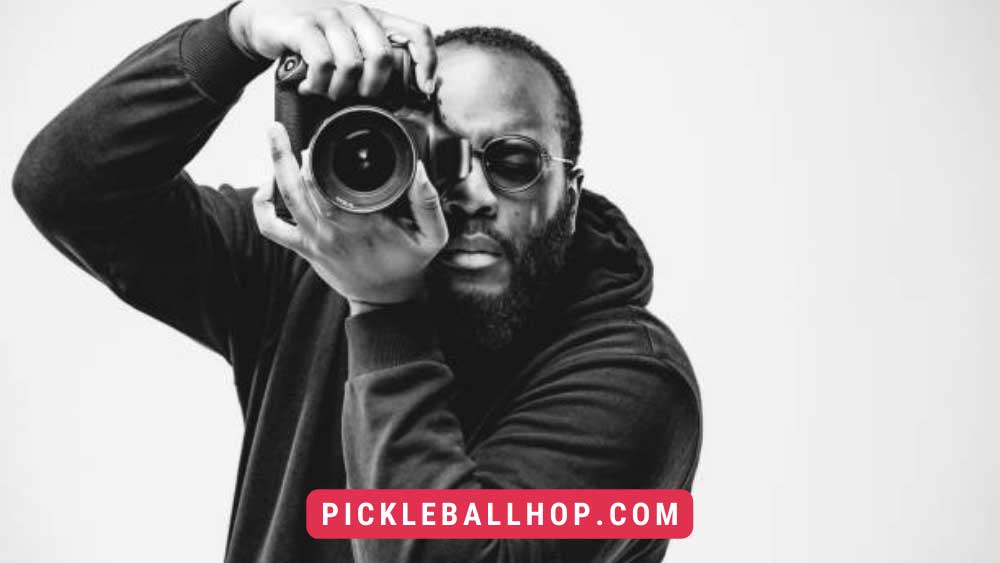 Your tournament should be documented and photos and videos shared afterward to promote your event. As a result, your tournament gets a free promotion if participants like the photos taken at the tournament.
The fact that everyone has a cell phone and a lot of photos will be taken and shared anyway may make you think that it is not really necessary, but I know from experience that having a professional photographer really adds to the tournament, and quality photos really do make a big difference. It will enable you to advertise future tournaments, establish a social media presence, and create memorable experiences for participants.​
The shoot can be a win-win for both parties if you offer a fair fee to budding professionals to take action shots for their portfolios.​
10. Remember the winners' prizes!
By giving participants an award, you can ensure they remember the tournament.  These pickleball medals are manufactured by Crown Awards, a leading award supplier in the U.S. since 1978. For generic pickleball medals, they're the best, unless you're looking for a special medal, like one with your logo or tournament name.
There are some clubs that give away prizes at smaller local tournaments besides pickleball trophies, including pickleball t-shirts, pickleball books, and pickleball-themed gifts.
That's all there is to it! Here are 10 tips for organizing a successful pickleball tournament. Wishing you luck!
Pickleball Tournament Formats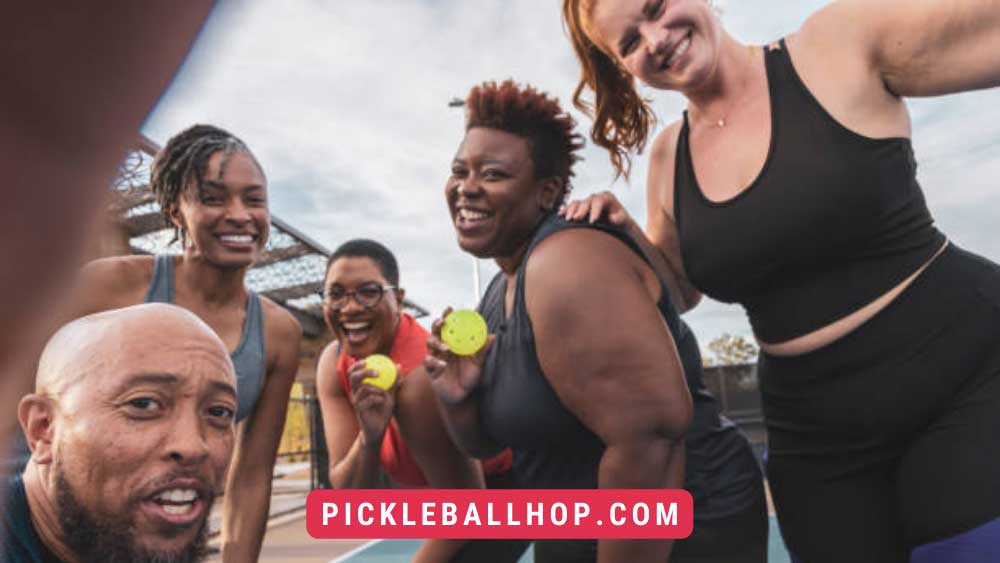 Pickleball tournaments can be sanctioned or unsanctioned. Unsanctioned tournaments are purely for fun. The rules of sanctioned tournaments must be followed according to the United States Pickleball Association.
This includes the size of the court and the available space. The USAPA lists sanctioned tournaments on its website and pickleball players receive points for participating. Their skill level rating can be affected by these points.
There will be three categories: doubles, singles, and gender. It is important for picklers to play other players who have similar skills. The age of participants is also separated in tournaments.
Doubles should be played at the highest skill level of the higher partner. Similarly, you must compete in the youngest category.
There will be between 40 and 60 minutes of play in each match. There will be fewer matches in the early part of the tournament. The length of play will increase as the tournament progresses.
You may enjoy reading How To Get Better at Pickleball
Pickleball Tournament Resources Online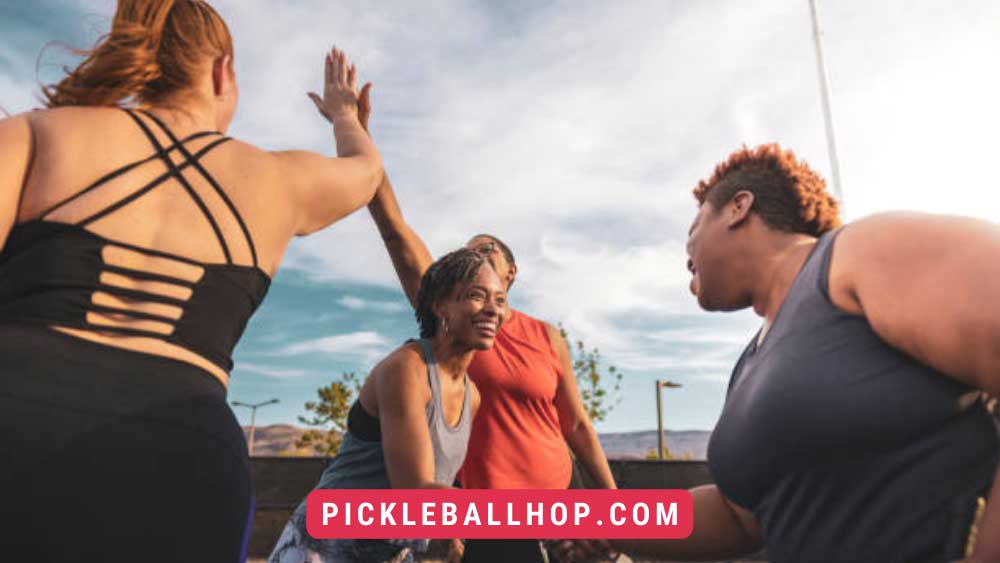 The availability of more pickleball courts opens up the opportunity to organize pickleball tournaments. For those of you who are new to tournament organization, you may wonder how your event should be run. Pen and paper were once the only means of setting up a tournament and keeping track of the results. Nevertheless, one of the best ways to run an event in 2023 is to utilize one of the many online options available.
1. PickleballTournaments.com
There is a website called Pickleball Tournaments which has the best software for running events. With this software, you can set up events, register players, administer wait lists, set up brackets, check in players, assign courts, and record results. It was introduced in 2004 and is currently operated by Melissa McCurley of Pickleball Station, LLC. You will be listed on our website for $3 per player, and your tournament will cost you $3 per player. The fee for creating the tournament is also $20, which is credited back at the end. In addition to providing tournament management services, Pickleball Tournaments also offers marketing support.
2. PickleballBrackets.com
There is less history behind Pickleball Brackets than there is for Pickleball Tournaments. On the Pickleball Fire podcast, I interviewed developer and founder Jason Santerre about his complete system for running events. Pickleball Brackets is a terrific platform for running tournaments because Jason automates every aspect of it, from the start of the event to the end.  Whenever he receives multiple requests for the same feature from tournament directors, he releases it. 
 With Pickleball Brackets, any tournament can be managed regardless of size or format.  A set-up fee of $25 is added to the cost of $2 per participant.
3. Pickleball.Global 
Tournament directors from around the world use Pickleball Global to manage their tournaments. There are a few tournaments in the United States as well as the Asia Open, Poland Open, and Australian Open.  This video series from Pickleball Global explains how to organize a tournament, including setting up the event format, how registering players, How to Run a Pickleball Tournament, and how to report results.  In the tournament setup process, directors enter their PayPal ID to receive payments from registrants.  Since Pickleball. Global does not charge a per-player fee, this software may be a good choice for those on a budget.
Final Thoughts
That's all there is to it! Organize a pickleball tournament by considering the above 10 tips The following items are merely a start in your tournament preparation, however, there are more to consider.
It is a huge undertaking to organize a successful pickleball tournament. Please contact us if you need assistance with your event. PickleballHOP is known for doing it well!