There are dozens of best pickleball books available to help you improve your serving, learn new training drills, or even learn about pickleball history. 
Anyone can benefit from these pickleball books, including:
Starting out on the court as a beginner

Years of experience among advanced players

Pickleball enthusiasts looking for more information
Check out our pickleball book recommendations below, written by some of the best coaches and experts in the sport.
1. The Art of Pickleball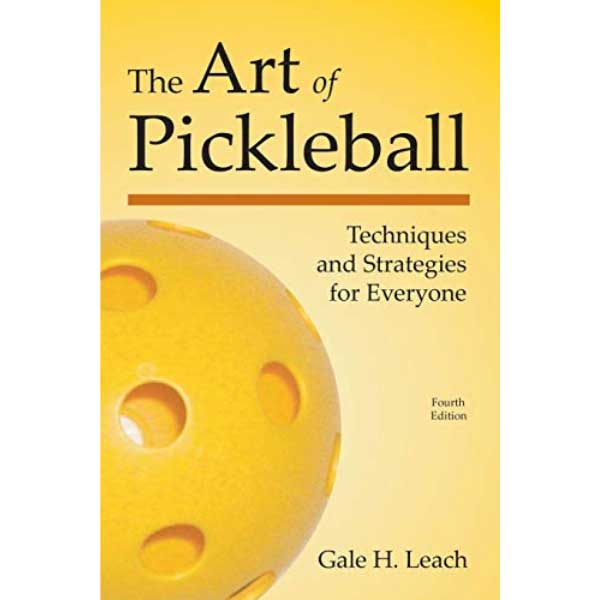 In addition to writing children's books, Gale Leach plays pickleball. Her book was inspired by her discovery that there were very few pickleball books available, so she decided to write her own. In order to become a better player, she spent a lot of time and effort researching and writing this book.
Since Leach's first publication in 2005, The Art of Pickleball has become a bestseller. Pickleball experts consider it to be a must-have guide for players of all abilities in its fourth edition.
You may enjoy reading Best Pickleball Bags
This book covers equipment, conditioning, mental strategy, play strategies, and even the jargon of pickleball, making it an excellent resource for any pickleball player. For any player who wishes to learn how pros plan their game, this book is a must-read.
2. The Pickleball Bible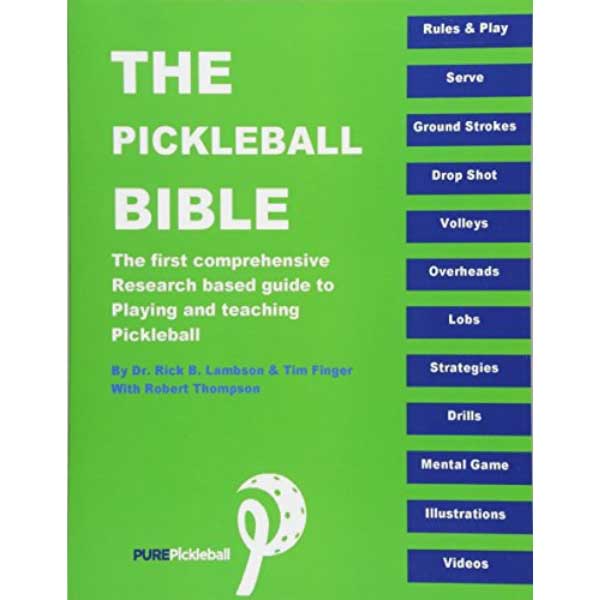 Dr. Rick Lambson, an exercise scientist and coach who teaches tennis and pickleball, and Tim Finger are the authors of The Pickleball Bible. The two of them have decades of combined experience preparing students for top performance.
This book was written by the two using an educational approach, focusing on the rules, strokes, volleys, drills, and psychological aspects of the game. Your pickleball study will be enriched by this book's scientific method and your style will be immediately influenced.
You may enjoy reading the best graphite pickleball paddles
Readers are given space to document their progress in the Pickleball Bible, which is designed as a workbook. There are also annotated diagrams that illustrate how to position yourself and move on the court correctly. Links to video content are also included in the digital edition.
3. How to Play Pickleball: The Complete Guide From A to Z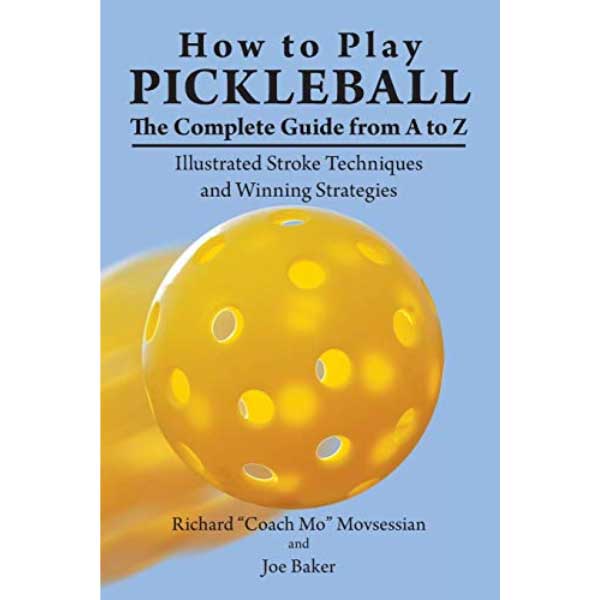 Pickleball fanatics know Richard Movsessian as Coach Mo; he has co-authored At the Line Pickleball with Joe Baker. There is a lot of discussion between the pair, from the history of the sport to special situations, such as the overhead dink.
The book offers something for everyone, but beginners will appreciate it as an opportunity to learn from the best in the field.
You may enjoy reading Best Selkirk Pickleball Paddles
In his review of this book, Phil Bagley referred to it as the "pickleball bible," a superb resource for any pickleball player. A bookshelf of any player would be incomplete without this selection, which is endorsed by professional players.
4. At the Line Pickleball: The Winning Doubles Pickleball Strategy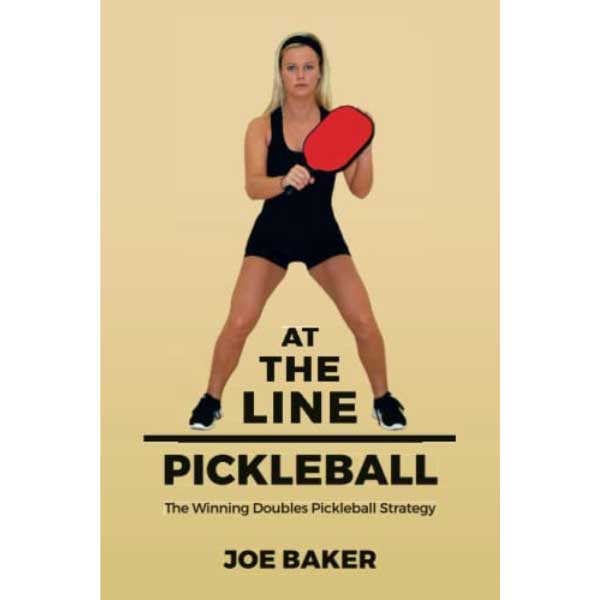 Another pick by Joe Baker is At the Line Pickleball. The pickleball video series he produces has made him well-known among players despite not being a professional player.
Players of all skill levels will find tips in this book, just as in Baker's video series. A major advantage of this book is that it focuses predominantly on doubles strategies. This is the only guide on this list that makes doubles a priority over the other books.
You may enjoy reading Best Pickleball Shirts
At the Line Pickleball, each chapter's content is also tested through quizzes, ensuring that each lesson is firmly ingrained in your brain.
5. Smart Pickleball: The Pickleball Guru's Guide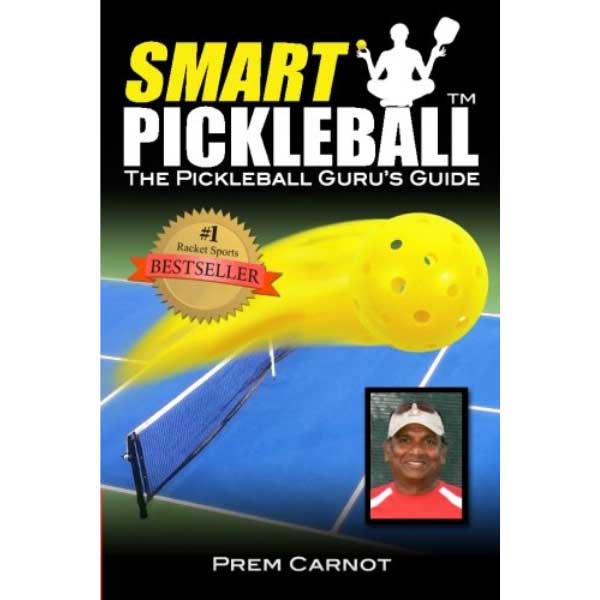 With Smart Pickleball, Prem Carnot, also known as the "Pickleball Guru," lets readers watch one of his sold-out pickleball clinics up close. North American players have learned the same lessons from Carnot that he uses here with his students.
You will walk away with a better understanding of the difference between hitting and serving the ball, thanks to Carnot's trademarked Smart Pickleball technique. The changes you'll notice after reading this guide will start to take effect right away.
You may enjoy reading Best Pickleball Gloves
Thousands of Pickleball Guru's drills have been described in the book, along with detailed diagrams. The audiobook edition of this book is also available, so you can listen to it while you're playing tennis.
6. Mind Game: A Quantum Performance Leap for Pickleball and Tennis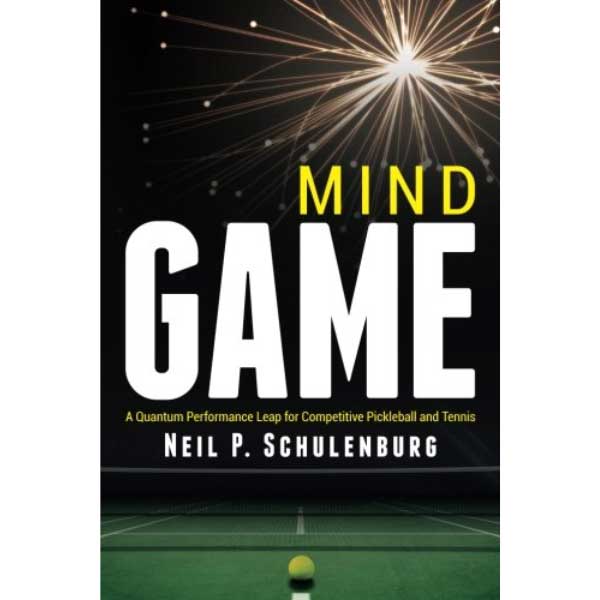 A psychotherapist as well as an avid pickleball player, Neil Schulenburg authored Mind Game. Taking readers through the demands of pickleball from the perspective of a professional in all things mental.
Pickleball is just as much a mental game as it is a physical one, so players should familiarize themselves with the rules and etiquette before stepping onto the court. 
In this article, Dr. Schulenburg explains how the brain works. Pickleball and tennis are strategy games that are processed in each hemisphere differently.
You may enjoy reading Best Pickleball Nets
As you read Mind Game, you'll not only understand your own thinking better but also learn how to outthink your opponents.
7. Pickleball Zen: Improving Your Pickleball Game — An Unconventional Approach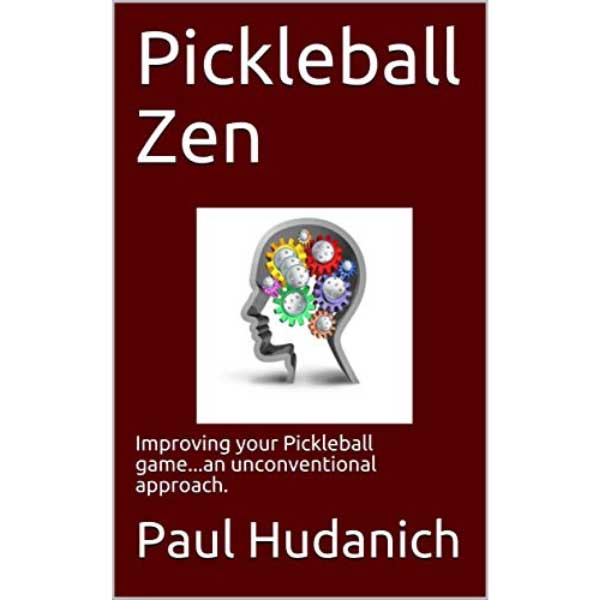 A golfer has two coaches: one who teaches technique and another who teaches mental toughness. Hudanich calls himself Coach Om, and he aims to provide readers of Pickleball Zen with mental coaching. 
A couple of other guides on rethinking your approach to pickleball have also been published by Hudanich: Inner Game and Venus Rising.
You may enjoy reading Best Pickleball Sets
This guide, along with Mind Game, should provide you with enough resources to change the way you think about pickleball and know that it starts long before you even get to the court.
Final Thoughts
As pickleball has grown in popularity over the past few years, books written by players have filled the gap left by the lack of good books. Now, well-known pros and coaches offer their best tips and strategies to help you succeed.
You won't go wrong with any of the best pickleball books on this list if you want to improve your game at any level.