Choosing the right shoes for padel is easy with Best Padel Shoes 2023. Along with showing some of our favorite padel shoes for men and women right now, we talk about everything you need to know about them.
Check out our guide: Best Padel Rackets 2023 if you need help choosing a padel racket.
Padel shoes: why do you need them?
During a game of pédal, movements are fast, turns are sharp, and jumps are high. When you wear shoes designed to do this, you will have better results on the court and will be less likely to get injured.
As a result of its design, a running shoe provides comfort and stability for a single-direction movement. A flat sole on an indoor shoe ensures maximum traction on the floor. Sport-specific shoes are needed for different activities. Pickleball shoes can also be used as padel shoes if you invest in a good pair.
You can get away with standard training shoes when trying out padel for the first time. It is, however, recommended that you invest in padel shoes if you intend to play regularly.
Tennis shoes vs padel shoes: what's the difference?
As padel has grown and become more technical, manufacturers have started to develop padel-specific shoes. Tennis shoes have been the first choice for padel players for many years.
Padel shoes can also be used with tennis shoes, but there are some important differences. It is the sole and the mobility that are the most important differences. Tennis shoes with herringbone patterns in the soles are ideal for padel courts with sand.
Conversely, a tennis shoe with an "all-court" sole does not provide sufficient traction on the same surface. On the other hand, if there is no visible sand on the course, the "all-court" variant can be a good option.
Choosing the right shoe is also affected by the movement pattern in padel and tennis. Padel involves more vertical movement and rotation. Tennis involves more horizontal movement along the baseline. To facilitate rotation, padel shoes usually have a stiffer sole and a softer upper for greater flexibility.
You may enjoy reading How to Play Padel
How to choose padel shoes in 5 easy steps
When buying padel shoes, you should take into account other factors besides brand, color, and design. Choosing the best padel shoes requires keeping five things in mind.
1. Grip
For players to play properly and to avoid injuries, it is crucial to have the right grip. You should have a grip that is neither too strong nor too weak. When we grip too tightly, our knees and joints become worn out and limited in mobility. During fast movements, you can lose time if you have too little grip, and you could be injured if you have too little grip. A grip that is too tight is preferable if you cannot find the ideal grip.
The sole should be chosen according to the surface in order to provide the best grip. There are two general categories of padel courts, apart from all varieties of artificial turf. Various levels of sand in the courts as well as no visible sand in courts.
You may enjoy reading How much does it cost to paint a pickleball court?
There are different types of soles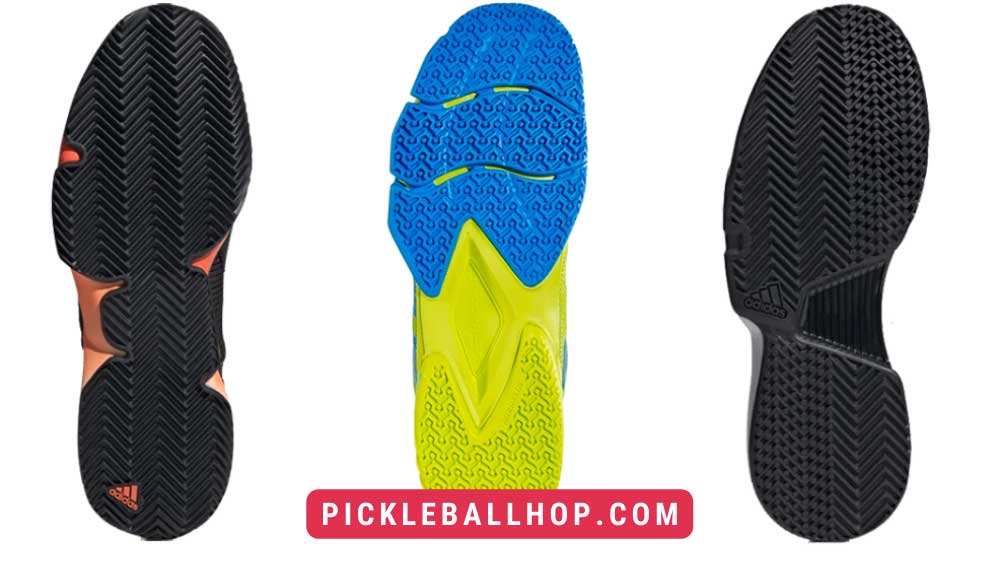 For maximum grip on sandy courts, this sole has a herringbone pattern. These are also effective on tracks that don't have any sand visible, though some people find them too grippy.
2. Stability
Different models have different levels of stability. A lower and lighter model with less ankle support varies from a model that is more robust to a model that is lower and lighter. As a result of their design, padel shoes provide stability while vertically rotating and rotating the paddle. Depending on your preferences and physique, you will need varying levels of stability. The shoes of a heavier player should be more stable in order to prevent injuries.
3. Comfort
There are many of us who spend countless hours playing padel. An overall pleasant experience can be enhanced by wearing shoes with good comfort. When it comes to quick stops, turns, and jumps, it's important to wear shoes that are comfortable.
4. Cushioning
In terms of comfort, cushioning is important. Taking care of your feet by wearing the right padel shoes reduces the possibility of injury. The right cushioning can be provided by manufacturers using a variety of materials and technologies. If you want to replace the sole, many models have replaceable ones.
5. Durability
A player's habits and how he or she handles the shoes determine how quickly the shoes wear out. The best place to start, however, is with quality footwear that is durable and will retain its properties over time. It is possible for shoes that look intact to lose their cushioning even if they appear intact. Focus on quality instead of quantity to reduce the risk of injury.
Best Padel Shoes for 2023
The perfect padel shoe does not exist for all types of players and situations. Depending on the court surface, fit, and properties you want, the best padel shoes are determined for you.
The following models are popular, but they may not be right for you. We hope our recommendations will help you find the best padel shoes for you. In order to find the right model and brand, you should try out several different ones.
Babolat Jet Premura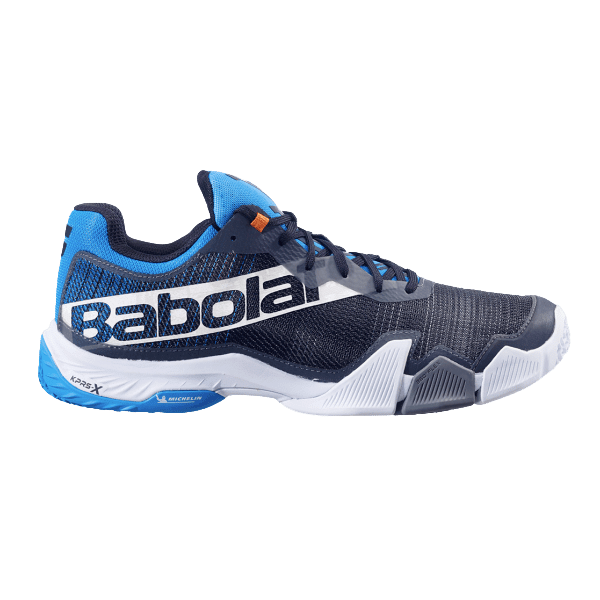 Jet Premura is the choice of Juan Lebron. This shoe was developed specifically for playing padel. You can enjoy maximum agility and lightness with this model without compromising stability. In order to make WPT courts look like real grass, Mondo invented a special sole.
Bullpadel Hack Hybrid Fly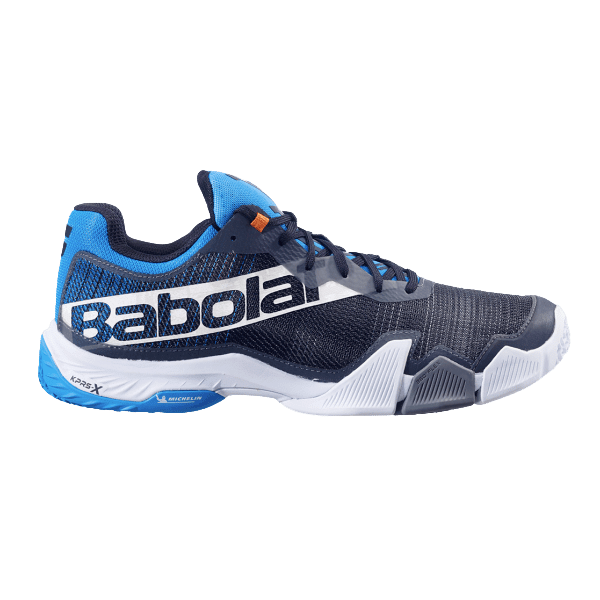 A popular padel shoe gets a new edition. Paquito Navarro, a WPT player, helped develop Bullpadel Hack Hydrid Fly. Their combination of agility and stability makes them a great choice. Professionals and advanced players will benefit from this quality shoe.
Adidas CourtJam Bounce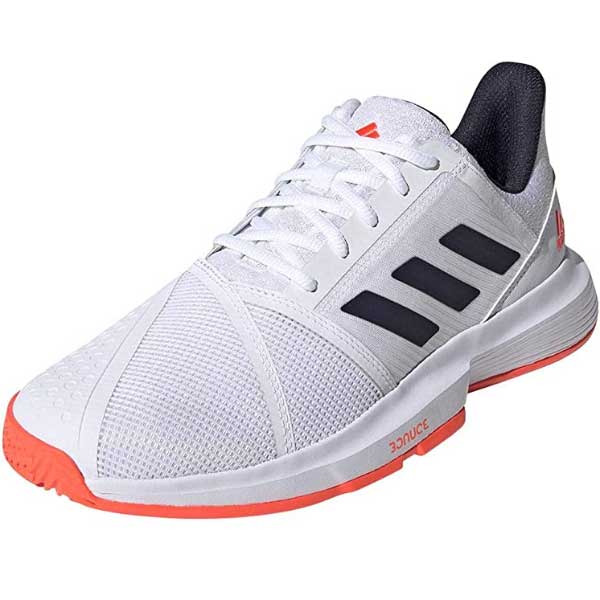 With the Adidas CourtJam Bounce, you can play paddle and tennis at the same time. The upper is airy and comfortable for adequate ventilation. Furthermore, the outsole is durable and offers good cushioning.
Bullpadel Flow Hybrid Fly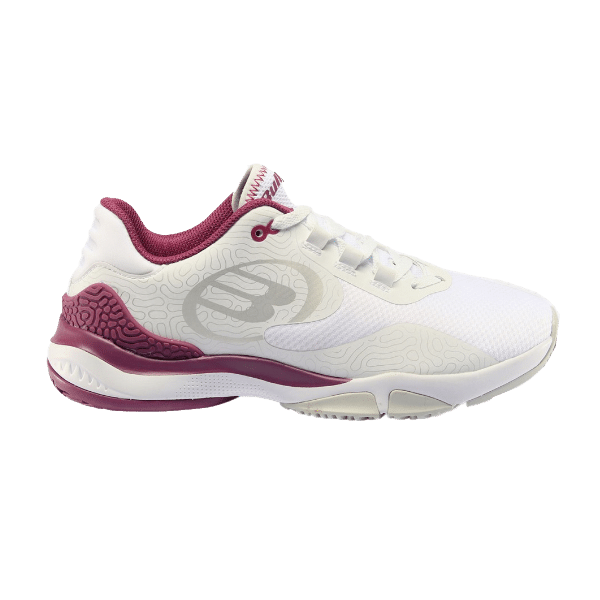 A collaborative effort between Alejandra Salazar and adidas was undertaken to create the shoe. For professionals and advanced players who require a lightweight shoe that ensures grip and stability and promotes quick reactions.
Frequently Asked Questions
How much do quality padel shoes cost?
If you play a few times, you will get enough use out of a pair of cheap paddle shoes for a few hundred dollars. If you plan to play regularly, you might want to consider investing in a quality pair of shoes. You should expect to pay between 100 and 200 Euros. If you keep your eyes open for deals online, you can find top models at a discount.
Which brand is the best?
There are many brands that produce quality padel shoes, and each has its own advantages and disadvantages. The popularity of some brands is greater than that of others. Here are a few of them.
ADIDAS PADEL SHOES
There is no need to introduce Adidas further. Their quality shoes have been manufactured since 1949 for a variety of sports. Only a few years ago, Adidas began investing in padel. There are no specific Adidas models for padel yet. Both tennis and padel models are available.
ASICS PADEL SHOES
Padel shoes are designed by Asics, a company with extensive shoe manufacturing experience. They are continually developing their shoe technology, and many of their models use gel cushioning. The brand is a popular choice on padel courts for good reason.
BABOLAT PADEL SHOES
As well as being the official brand of the World Padel Tour, Babolat is at the forefront of developing padel shoes. Padel courts use Mondo artificial grass, which they have developed a sole for specifically. The agility and lightness of many of their shoes are characteristics of the brand.
BULLPADEL PADEL SHOES
A pure padel brand, Bullpadel stands out among the rest of the list. The company offers a wide range of shoes specifically designed for playing padel. You can see players wearing these shoes at the WPT, such as Paquito Navarro and Maxi Sanchez.
K-SWISS PADEL SHOES
Founded by two brothers from Switzerland in 1966, K-Swiss is one of the world's leading clothing brands. Many top tennis players wear their shoes, which has made them one of the leading brands in tennis shoes. Like Adidas, they make tennis shoes, but their padel shoes are just as good.
NIKE PADEL SHOES
Known for making quality shoes for various sports, Nike has a long history of making quality shoes. Tennis shoes are also available, though they are probably best known for running shoes. Both tennis and padel are compatible with their models.
How often should I replace my padel shoes?
Because you play padel regularly and care for your shoes, it's hard to say how often you need to change your shoes. When you play on sand-filled courses, the sole usually wears out first. If the sole's pattern wears down to the point where they lose grip, you should replace the shoes. Detecting the quality of cushioning is another important aspect that is more difficult. Ensure the shoes do not get too bad, in which case they should be replaced.
Buying padel shoes: tips and tricks
Frequency
Buying a top model is not necessary if you only play occasionally. You will do well if you choose the right sole and good comfort first. The shoes you wear should be improved if you play several times a week. It is generally more economical to buy quality shoes over the long run because they tend to last longer and have a longer lifespan. It will also improve your performance on the course if you wear a top shoes.
Choose the right size
It is important to choose the right size in order to prevent sore feet and damaged nails. Since there are many quick stops and turns in padel, a shoe should not sit too tight. Buying a half-size larger is fine if you're unsure, but make sure the shoe doesn't come loose. Replace the standard inner sole with a thicker one if the shoe feels a bit big. It is possible to choose from many different kinds of inner soles today.
Consider a pair of extra shoes
Purchasing two pairs of shoes, preferably of different models, may be worthwhile if you play a lot of padel. It is beneficial to your feet to switch between two pairs of shoes that have slightly different fits so they can rest. It may be a good idea to buy two pairs of shoes with different soles if you play on a variety of courses, some of which are sandy and others do not have visible sand. Regardless of the course, this method ensures optimal grip.
Try different insoles
There is a big difference between the fit and comfort of a pair of shoes based on the insole. A removable inner sole is available on most models, which allows you to change it as needed. There are many kinds of sports insoles available today, including gel and silicone insoles. It is possible to get tailored soles made according to the shape of your feet at some clinics if you'd like an optimal fit.
Best Padel Shoes for 2023 – Final Thoughts
Since Padel is a sport that involves fast movements and sharp turns, you will need shoes that are suitable for the sport. As a result, you are less likely to get injured and will be able to deliver the best results on the court.
It is primarily the sole and mobility of the shoe that distinguishes tennis shoes from padel shoes. To facilitate movement, Padel shoes have an adapted sole for artificial grass that's slightly stiffer.
Padel shoes need to fit snugly, be stable, comfortable, cushioned, and durable. Every player and occasion requires a different pair of padel shoes. The best padel shoes can only be found by trying them on yourself. You can also read our pickleball blog here.