In a familiar shape, the Babolat Viper Technical offers an attractive design. In the defensive game, it can be quite challenging, but for a player with experience, it can be very powerful.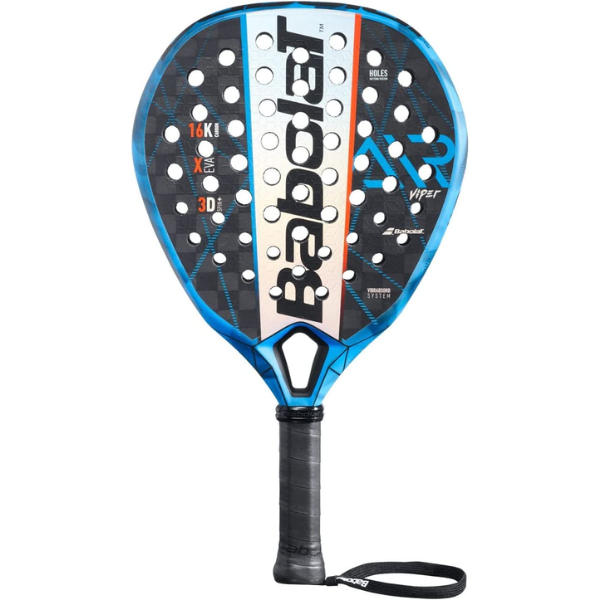 Pros
Great for power
Nice feel
Cons
Challenging in the defense
Specification
Year: 2021
Brand: Babolat
Weight: 355-375 g
Level: Intermediate/Advanced
Shape: Diamond
Balance: High
Hardness: Hard
Type: Power
Introduction
Diamond shape, high balance, and a sweet spot on the upper surface of the racket make it a good choice for players looking for a racket. A three-layered X-Eva core makes up the core. Two of the outer layers are denser, so they can provide more power in harder shots. As the inner layer is softer, it adds comfort and a margin of error when making softer shots.
Vipers have the second hardest surface in the world, made from 12K carbon fiber. The surface of Babolat's products is embossed with a pattern and has a sandpaper-like finish due to the 3D Spin+ technology.
By reducing vibrations and increasing comfort, the Vibrasorb system reduces the risk of injury. HPS technology is used in Viper Air as in previous models. To provide a better grip, the drilled holes are positioned according to the racket shape.
You may enjoy reading Best Gamma Pickleball Paddles
The first impression
As with Viper Carbon, Viper Technical also has a similar shape. The design is bold, and we appreciate the matte finish and color combination. Those who use two-handed backhands will also appreciate the longer grip.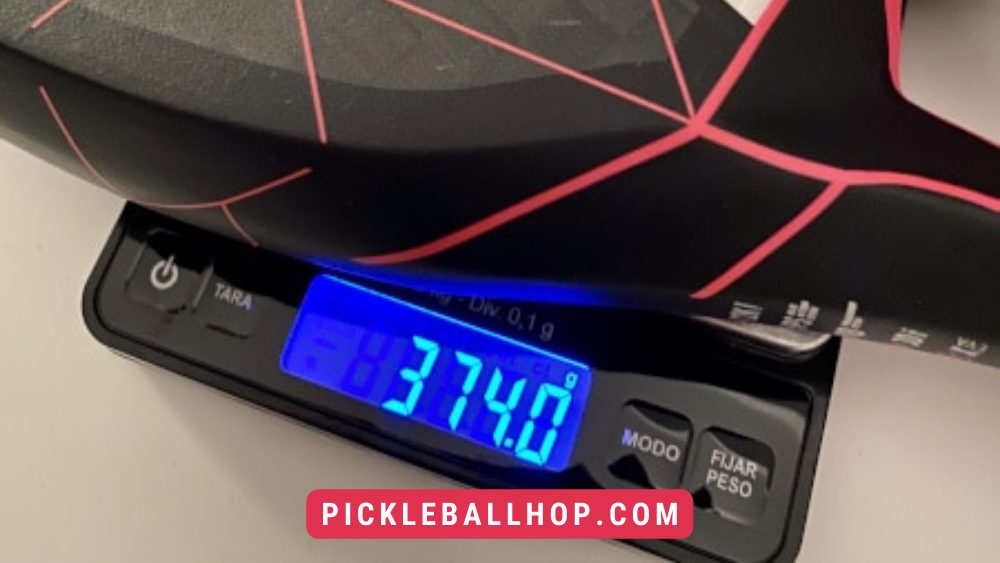 We tested a racket weighing about 374 grams with two overgrips and measuring 270 mm in balance.
Babolat Viper Technical 2022 in the defense
There is less innovation in Viper Technical than in other Vipers. In many ways, it is similar to other power rackets in terms of shape and feel. There's nothing wrong with that, since the concept has been proven to be effective and popular for a long time. As a result, you know what to expect.
Due to the high balance and smaller sweet spot, the Viper Technical presents a challenge in the defensive game. 
A great sound and feel are rewarded for clean hits. The overall impression in the defense is positive, and it gives us confidence in counter-attack situations.
You may enjoy reading Wilson Tour Pro Pickleball Paddle Review
Babolat Viper Technical 2022 in the attack
Where the Viper Technical shines is at the net. As a result of the hard 12K carbon fiber surface and the new core, it is incredibly responsive when you hit harder. Playing volleys and trays is fun, but firing smashes even more so. For players who want to win, it is an excellent weapon.
Babolat Viper Technical 2022 Comfort and playability
It is only recommended for intermediate and advanced players since the playability is below average.
The racket offers a lower level of comfort than average for a hard racket. Players who are prone to injury should not use this product.
You may enjoy reading Paddletek Tempest Wave Pro Pickleball Paddle
Overall impression
With the Viper Technical, you can't expect any surprises; it delivers what you'd expect from this type of racket. There's nothing more explosive than power. In order to achieve positive results with this racket, accurate hits are required. It's not a racket for beginners.
In a familiar shape, this design looks great. An experienced padel player will find this game challenging in the defensive game, but rewarding in the offensive game. Our experience playing with the Viper Technical has been positive, and we recommend you give it a try if it fits your style of play.
The Viper Technical is a good choice for experienced players looking to add power to their game.